---
Cypherpunk ideology: objectives, profiles, and influences (1992–1998): The cypherpunks were 1990s digital activists who challenged White House policies aiming to prevent the emergence of unregulated digital cryptography, an online privacy technology capable of frustrating government surveillance. Whilst the cypherpunk's ideology, which is predominantly the output of Timothy C. May, is well understood, less is known about the composition of the cypherpunk's community. This article builds on past studies by Rid and Beltramini by using the cypherpunk's mail list archive to profile the most active and influential cypherpunks. This study confirms the May-derived ideology is broadly, though not entirely, representative of the cypherpunk community. This article assesses the cypherpunks were a highly educated, mostly libertarian community permeated by aspects of anarchism which arose from a societal disaffiliation inherited from the counterculture. This article further argues that the cypherpunks were also influenced by the hacker ethic and dystopian science fiction. ($)
---
The Effect of Adult Entertainment Establishments on Sex Crime: Evidence from New York City: This paper studies how the presence of adult entertainment establishments affectsthe incidence of sex crimes, including sexual abuse and rape. We build a high frequency daily and weekly panel that combines the exact location of not-self-reported sex crimes with the day of opening and exact location of adult entertainment establishments in New York City. We find that these businesses decrease sex crime by 13% per police precinct one week after the opening, and have no effect on other types of crimes. The results imply that the reduction is mostly driven by potential sex offenders frequenting these establishments rather than committing crimes. We also rule out the possibility that other mechanisms are driving our results, such as an increase in the number of police officers, a reduction in the number of street prostitutes and a possible reduction in the number of potential victims in areas where these businesses opened. The effects are robust to using alternative measures of sex crimes.

---
Japan gov't backs 4-day workweek, but experts split: For employers, while people working four days a week may become more motivated, this may not improve their productivity enough to compensate for the lost workday. Employees, meanwhile, fear pay cuts.
---
America has eight parking spaces for every car. Here's how cities are rethinking that land: getting rid of parking minimums and changing zoning, which opens up valuable space.
---
What employees are saying about the future of remote work vs What executives are saying about the future of hybrid work
---
VMware reopened its huge Palo Alto HQ. Only 99 employees showed up. Just 2% of workers at Silicon Valley's VMware showed up for the first day of in-person work.
---
"Apple's Review Guidelines" (2010): We view Apps different than books or songs, which we do not curate. If you want to criticize a religion, write a book. If you want to describe sex, write a book or a song, or create a medical App. It can get complicated, but we have decided to not allow certain kinds of content in the App Store.
---
So what? The consequences of change (2010)
So what, one might respond? The shift in media funding that I've identified has several important potential consequences. First, in the long term it's likely that public access to affordable content (most importantly, news) is likely to decline. Second, the quality of content is likely to decline.Third, the plurality of sources of content (most importantly, news) may decline — not least inconsequence of mergers as firms seek to reduce costs in response to diminishing revenues and/or ascontrol of bottleneck essential facilities (subscription management systems, encryption and API protocols, transmission and distribution platforms etc) endow a few firms with sufficient market power to exercise dominance. None of these potential consequences are necessary or inescapable but all, perhaps for a finite time as markets find a new equilibrium and/or new technologies or business models emerge, can currently be seen in actual and existing media regimes.
---
Preliminary Assessment: Unidentified Aerial Phenomena: In a limited number of incidents, UAP reportedly appeared to exhibit unusual flight characteristics. These observations could be the result of sensor errors, spoofing, or observer misperception and require additional rigorous analysis. There are probably multiple types of UAP requiring different explanations based on the range of appearances and behaviors described in the available reporting. Our analysis of the data supports the construct that if and when individual UAP incidents are resolved they will fall into one of five potential explanatory categories: airborne clutter, natural atmospheric phenomena, USG or U.S. industry developmental programs, foreign adversary systems, and a catchall "other" bin. (No, it's not aliens.)

---
Key witness in Assange case admits to lies in indictment: The man in question, Sigurdur Ingi Thordarson, was recruited by US authorities to build a case against Assange after misleading them to believe he was previously a close associate of his. In fact he had volunteered on a limited basis to raise money for Wikileaks in 2010 but was found to have used that opportunity to embezzle more than $50,000 from the organization. Julian Assange was visiting Thordarson's home country of Iceland around this time due to his work with Icelandic media and members of parliament in preparing the Icelandic Modern Media Initiative, a press freedom project that produced a parliamentary resolution supporting whistleblowers and investigative journalism.
---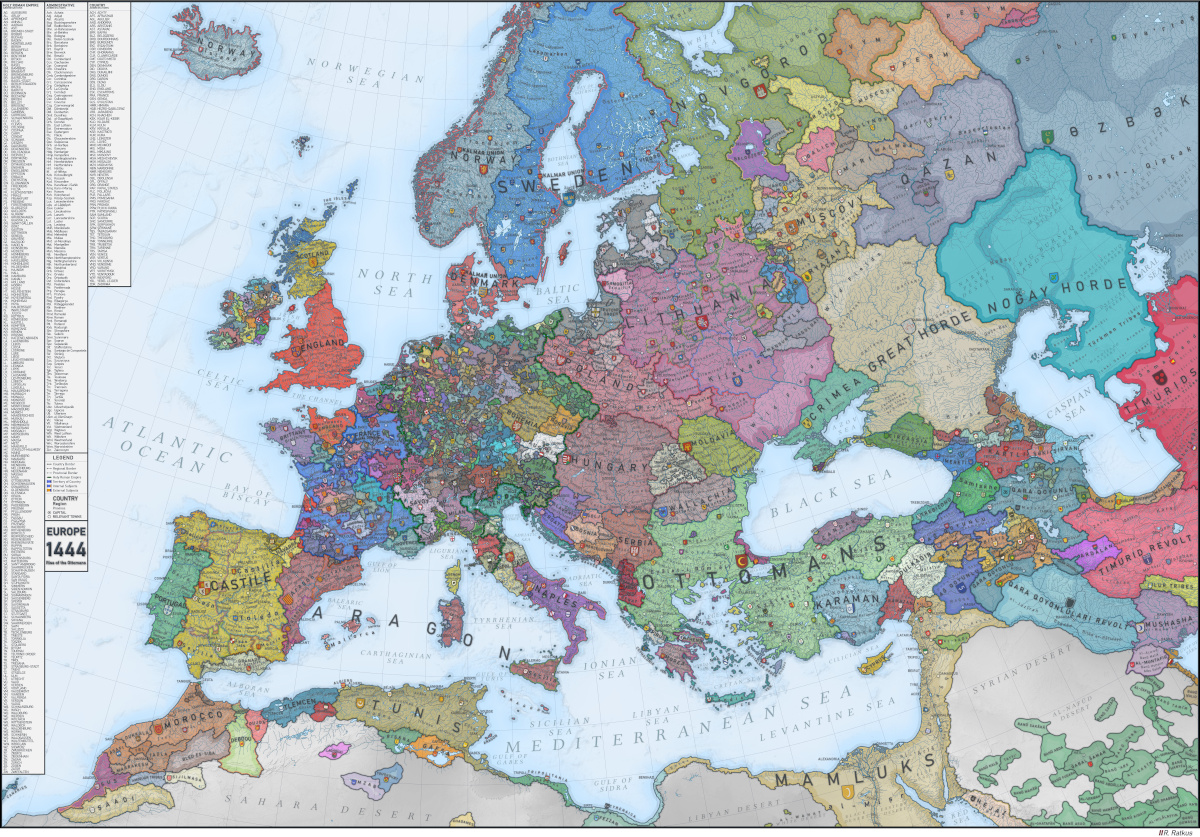 ---
Infinite Architectural Metropolises Balance Order and Chaos in Benjamin Sack's Drawings
---
Lewis Carroll's Illustrations for "Alice's Adventures Under Ground" (1864)
---
---
Google turned me into a serial killer
---
Postal Service Makes the Sun Shine Bright With Forever Stamps
---
Oxfam Biometric & Foundational Identity Policy: We recognise that biometric and foundational identity information carries additional risk, so upholding those rights becomes more complex. This policy outlines our position on upholding people's rights as they apply to a specific type of data – biometric and foundational identity data – as well as information that can be used to generate such data; in particular where it relates to the individuals and communities with whom we work as part of our programming.
---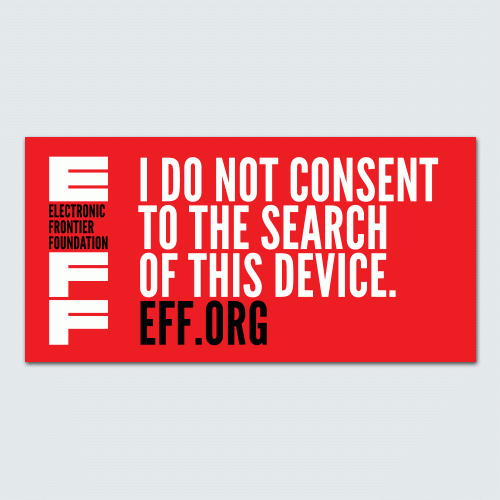 BrowserLeaks is all about browsing privacy and web browser fingerprinting. Here you will find a gallery of web technologies security testing tools that will show you what kind of personal identity data can be leaked, and how to protect yourself from this.
---
Umberto Eco: "Social networks give legions of idiots the right to speak when they once only spoke at a bar after a glass of wine, without harming the community. Then they were quickly silenced, but now they have the same right to speak as a Nobel Prize winner…"
---
Data: YCharts; Chart: Axios Visuals
---
Science journals, Wuhan and a truly bizarre Twitter episode: Why are science journals censoring articles with words like 'Taiwan' and 'Tibet'? Coverage of China in certain journals has started to look noticeably less objective. Why would a reporter go to such lengths to distance herself from a scientist like this? Wuhan?
---
International coalition calls for action against surveillance-based advertising: In an open letter addressing EU and U.S. policymakers, the international coalition — which is composed of 55 organizations and more than 20 experts including groups like Privacy International, the Open Rights Group, the Center for Digital Democracy, the New Economics Foundation, Beuc, Edri and Fairplay — urges legislative action, calling for a ban on ads that rely on "systematic commercial surveillance" of internet users in order to serve what Facebook founder Mark Zuckerberg likes, euphemistically, to refer to as "relevant ads."
---
New Harvard Data (Accidentally) Reveal How Lockdowns Crushed the Working Class While Leaving Elites Unscathed: So, all lockdowns really seem to have accomplished is at best a mild delay in the pandemic's trajectory in exchange for a host of lethal unintended consequences such as a mental health crisis and skyrocketing drug overdoses. And, as we now know, a highly regressive economic fallout for the working class.
---
How to Prevent Air Conditioners from Heating the Planet: One of the great ironies of climate change is that as the planet warms, the technology that people need to stay cool will only make the climate hotter. By 2050, researchers expect the number of room air conditioners on Earth to quadruple to 4.5 billion, becoming at least as ubiquitous as cell phones are today. By the end of the century, greenhouse gas emissions from air conditioning will account for as much as a 0.5-degree Celsius rise in global temperatures, according to calculations by the World Economic Forum.
In short, air conditioning urgently needs an upgrade.
---
Many people worldwide say they're losing interest in news … but more are paying for it.
Portugal, um país de crédulos: US ranks last among 46 countries in trust in media, Reuters Institute report finds
---
The Supreme Court ruled in a major free speech case involving when schools can enforce rules of conduct on social media. The case involves Brandi Levy, who didn't make the varsity cut as a freshman cheerleader for her school, posting a vulgar message to the social media app Snapchat, saying, "'F*** school, F*** cheer, F*** softball, F*** everything,'" she recounted to ABC News Live.

 Days later, Lee's school accused her of breaching a code of conduct and suspended her from cheerleading for an entire year.
---
Are Twitter trolls mentally ill? Online, it's easy to find causes to join, to give you identity; it's easy to find people who'll cheer you on, even if whatever they're cheering you on to do is self-destructive, or damaging to others — calling for people to "pick up machetes" to attack women, for instance, even if it is a metaphor.
In the case of BPD [borderline personality disorder], apparently, the prognosis is generally a good one: we all grow more emotionally stable over the course of our lives (as children, we are very emotionally volatile, and settle down with age) and by middle age, most people with BPD are leading healthy and happy lives. One study followed up patients 27 years after diagnosis and found that 92% of them no longer met the diagnostic criteria.
But we shouldn't pretend that these issues aren't a factor in the sometimes toxic online environment. Puritan attitudes, ideological dogma, hypocrisy and cant are all part of it as well, but, Goldwater Rule notwithstanding, we're missing a part of the story of online discourse if we don't find a way of addressing, sensitively and without stigma, the role of mental health.
---
As part of a Biden administration push for more equity in the industry, the FAA in February asked its drone advisory committee for recommendations on how it could shift to gender-neutral language.
Among the changes they recommended:
"Airman" should become "aviator."
"Cockpit" should become "flight deck."
"Manmade obstacles" should be "structural obstacles."
"Repairman" should become "technician."
"Unmanned aerial system" should become "uncrewed aerial system" or — better yet — "drone system."
"Unmanned traffic management" should be "UAS traffic management."
Yes, but: The drone industry is younger, so breaking the "unmanned" habit could be easier, notes the advisory committee.
---
Project to map entire ocean floor by 2030 passes 20% mark: The project includes maps of the deepest spots in all five oceans, thanks to an adventurous billionaire.
---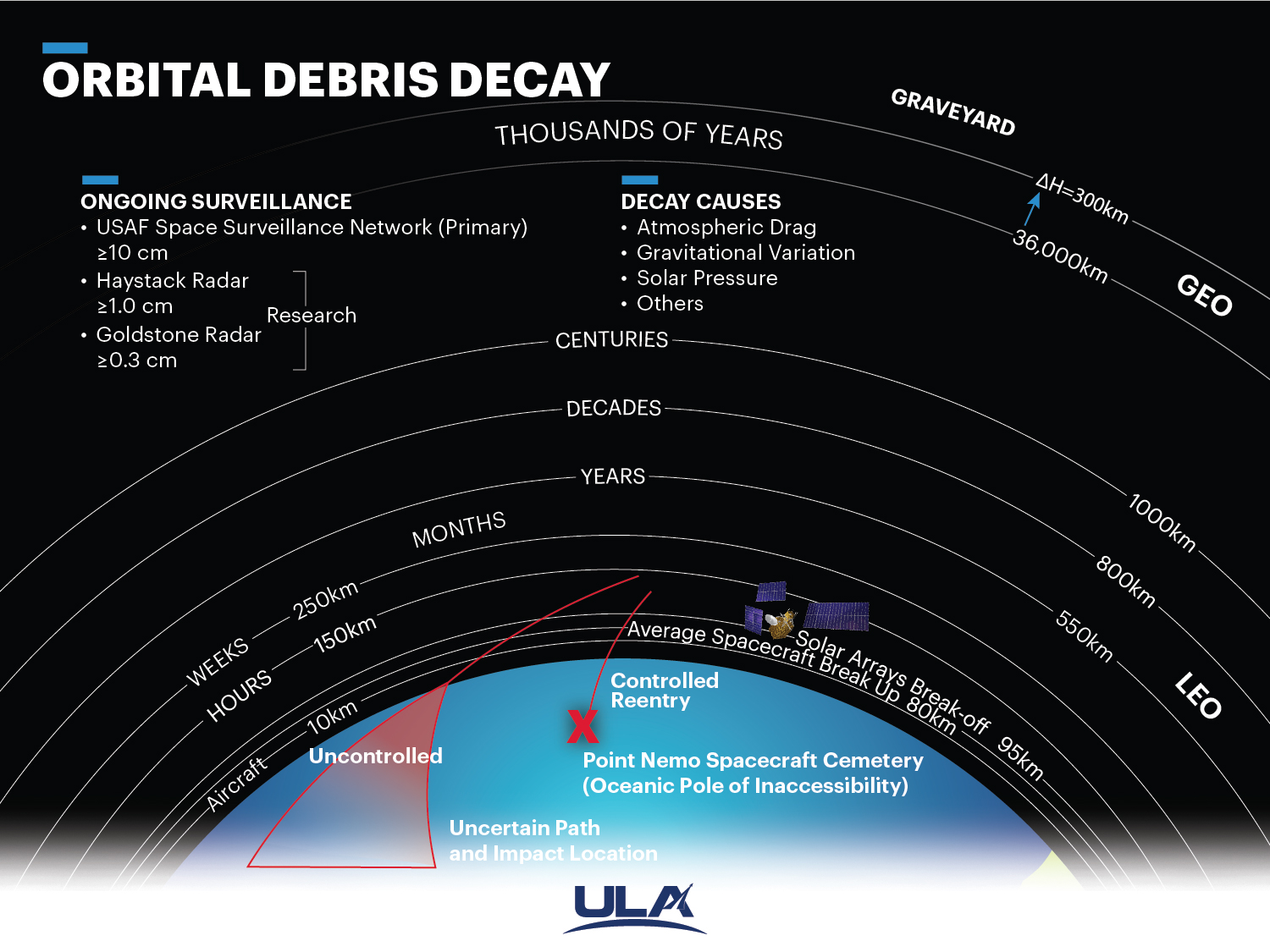 ---
Parties unite to deliver greater internet censorship powers to government-appointed official: The federal government's controversial Online Safety Bill is set to become law, with senators from both major parties supporting legislation that considerably expands Australian eSafety Commissioner Julie Inman Grant's ability to censor the internet. (…)
The bill gives a variety of new powers to the government appointed commissioner, including:
Ordering websites or apps to take down online abuse, image-based abuse and seriously harmful online content within 24 hours, or face removal from search engines and app stores
Rapidly blocking websites that are hosting abhorrent violent and terrorist content
Increasing the maximum penalty for using a carriage service to menace, harass or cause offence to five years
Demanding online R18+ content to be removed from platforms
Implementing a "restricted access system" that could force Australians to prove their age by uploading identifying documents or agreeing to facial recognition.
What we're left with is a law that relies on the discretion and grace of the government and platforms. That will worry those whose lives and livelihoods depend on the internet freedoms that this bill could curtail.
---
Why Windows needs a reboot: Windows 11 leak reveals new UI, Start menu, and more (Windows 10X is dead…): Microsoft hits $2 trillion market cap for first time
---
Digital News Report 2021: The pandemic accelerated digital transformation, increased economic pressures (Portugal)
---
He Thought He Could Outfox the Gig Economy. He Was Wrong: He's not going to pretend he's a saint. He made bad decisions. He found ways to exploit the ride-hailing apps too. But to understand how a man could arrive at the point where he abandons his children to chase a phone, you might want to follow him on a journey. He's ready to explain.
---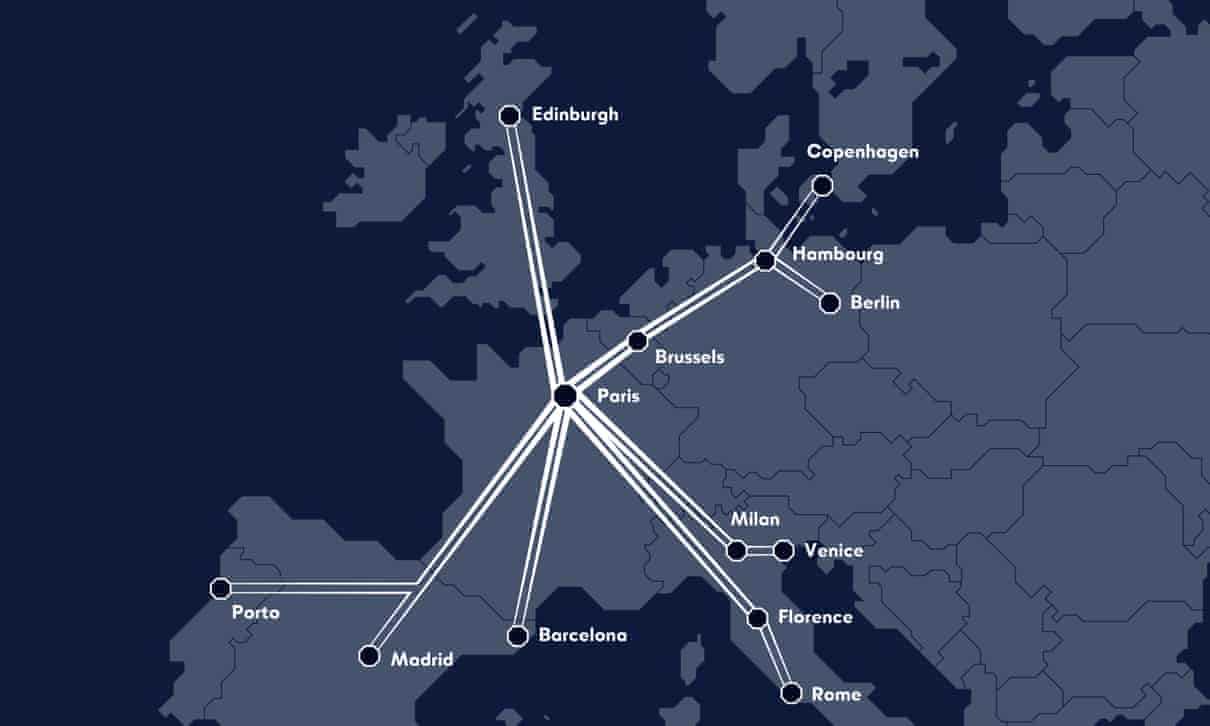 ---
---
The ship that brought global trade to its knees is still stuck in the Suez Canal and now finds itself at the centre of an almighty international row: This is the Ever Given, the same ship that launched a thousand memes when it got stuck across the Suez Canal on March 23 and held up nearly $60 billion of trade. It took a week of tugs, dredging and a crack team of salvage experts to free the 220,000-tonne megaship. As the Ever Given set sail once more, horns blared out in triumph. Yet its next unscheduled stopover lay just 30 kilometres away in Great Bitter Lake where it was towed for a seemingly routine inspection. It's been anchored there ever since.
---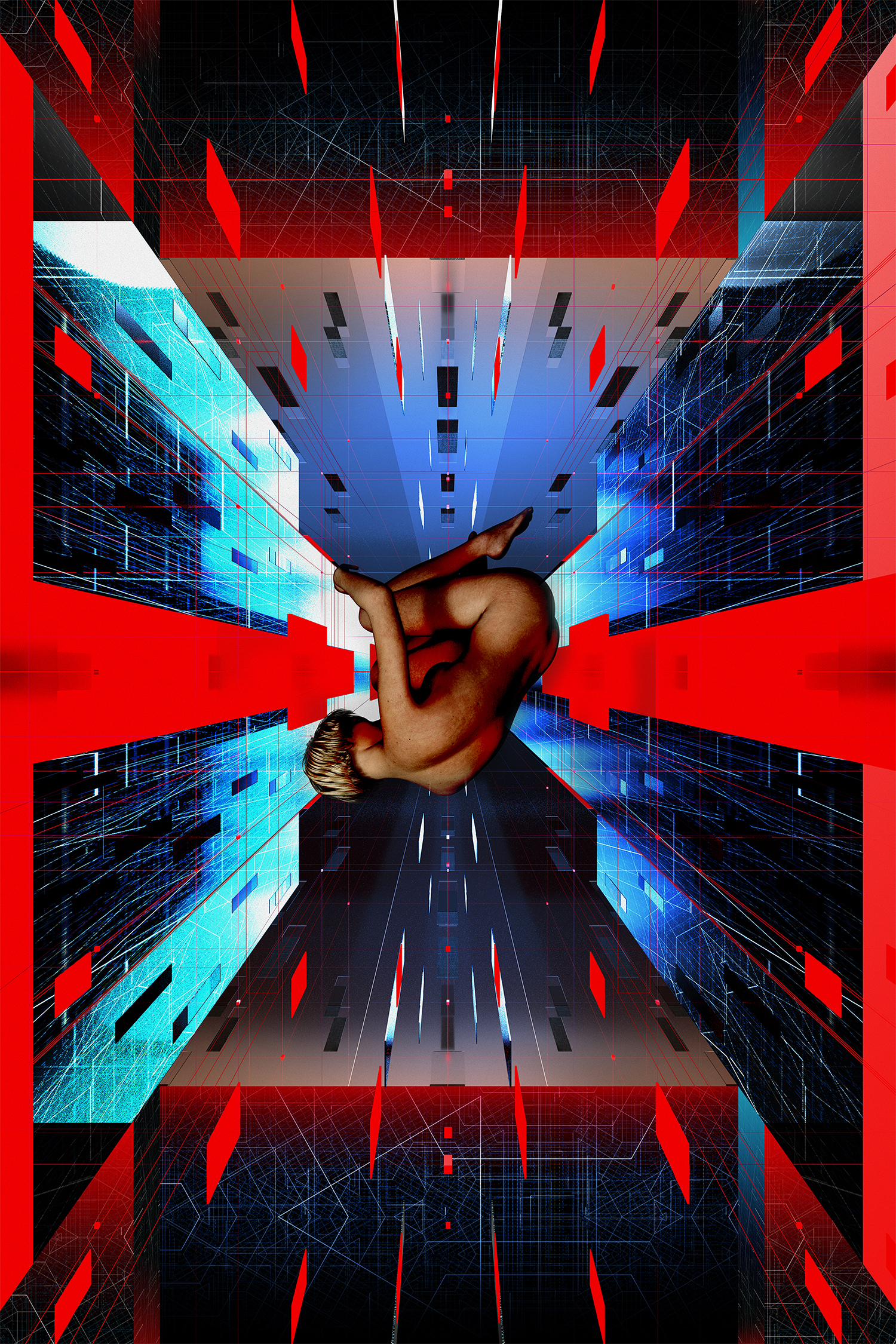 CrypTokyo to showcase history of NFTs, digital art
---
Amazon destroying millions of items of unsold stock in one of its UK warehouses every year, ITV News investigation finds. (…) And this is from just one of 24 fulfilment centres they currently operate in the UK.
---
Upgrade your weekly game night with these modern versions of your favourite board games!
---
What's the best way to describe the term data literacy? That's a great question. I think different people understand it in different ways. One of the textbook definitions you can find online is that data literacy can read, understand, create and communicate data as information. I like that definition quite a lot because it covers a lot of ground. But I also really like a definition that I found in one of the early research papers published in 2013 on this topic by Javier Calzada Prado and Miguel Ángel Marzal. They define it a little differently and look at it from the point of view of someone trying to understand how information is collected, stored, and communicated. They say that data literacy can be defined as the component of information literacy that enables individuals to access, interpret, critically assess, manage, handle and ethically use data.
---
The Will and William West case: The identical inmates that showed the need for fingerprinting, 1903
---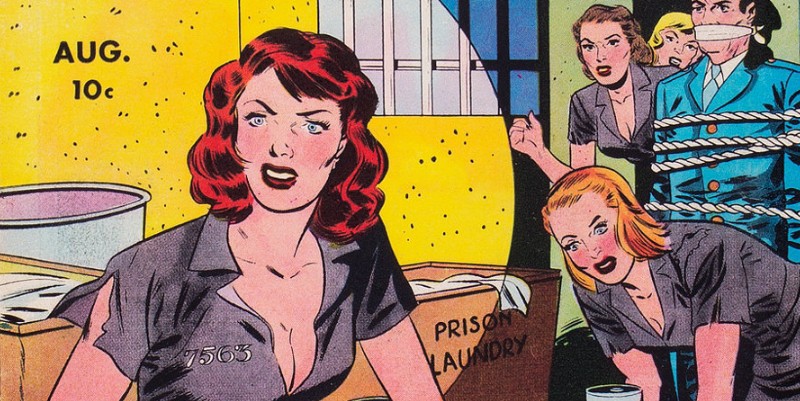 The Early, Wild, Exploited, and Sometimes Radical Days of the Comic Book Industry in America
---
Hipnótico:
---
Qui détient les grands médias audiovisuels et de presse en France? Avec quel impact pour le pluralisme et l'indépendance de l'information? La forme majoritairement choisie en France pour administrer un média, que ce dernier relève de la presse écrite ou de l'audiovisuel, est la société commerciale. Cela s'explique par les avantages que cette forme juridique offre aux actionnaires. En effet, l'investissement dans le média s'accompagne, pour l'actionnaire, de droits pécuniaires ainsi que de droits décisionnels proportionnels à l'investissement. La forme « société commerciale » représente toutefois une menace pour l'autonomie des rédactions. La mission d'information des journalistes entre en effet en tension avec l'intérêt financier de l'actionnaire, lequel est susceptible de provoquer une forme « de censure ou d'autocensure des rédactions ». Par exemple, les auteurs soulignent la subjectivité de la couverture, par le journal Le Figaro, des affaires de la famille Dassault, principal actionnaire du média.
Quant aux formes plus « désintéressées » d'administration des médias, telles que l'association ou la société coopérative, si elles permettent de limiter « les risques d'ingérence actionnariale propres à la société commerciale », elles font face à la difficulté majeure de leur financement. L'absence de contrepartie séduit peu les donateurs ou les investisseurs.
---
Urban green space brings happiness when money can't buy it anymore
---
Max Roser on building the world's best source of COVID-19 data at Our World in Data: Max explains how Our World in Data went about filling a huge gap that never should have been there in the first place — and how they had to do it all again in December 2020 when, eleven months into the pandemic, there was still nobody else to compile global vaccination statistics.
---
YouTube wins in court ruling on copyright breaches by users: The court said platforms cannot be held liable for users uploading unauthorized works.
YouTube secures a big win in the EU over copyright
Contudo, os referidos operadores efetuam tal comunicação em violação dos direitos de autor se contribuírem, além da mera colocação à disposição das plataformas, para dar ao público acesso a esses conteúdos.
The new judgment, although bringing limited clarification, would change little for the future
. It neither interprets the Article 17 DSM nor does it fundamentally change the established case law. The future battles in court will be fought over the relationship between the Digital Services Act (which, if adopted, would bring "responsibility" into the equation and demand more active involvement of platforms), the Copyright DSM Directive – for all cases involving user-uploaded content on platforms – and the unchanged liability regime in Articles 12-15 ECD which would presumably cover residual cases. The tensions arising from the lack of clarity in this respect would redraw the boundaries of digital copyright.
---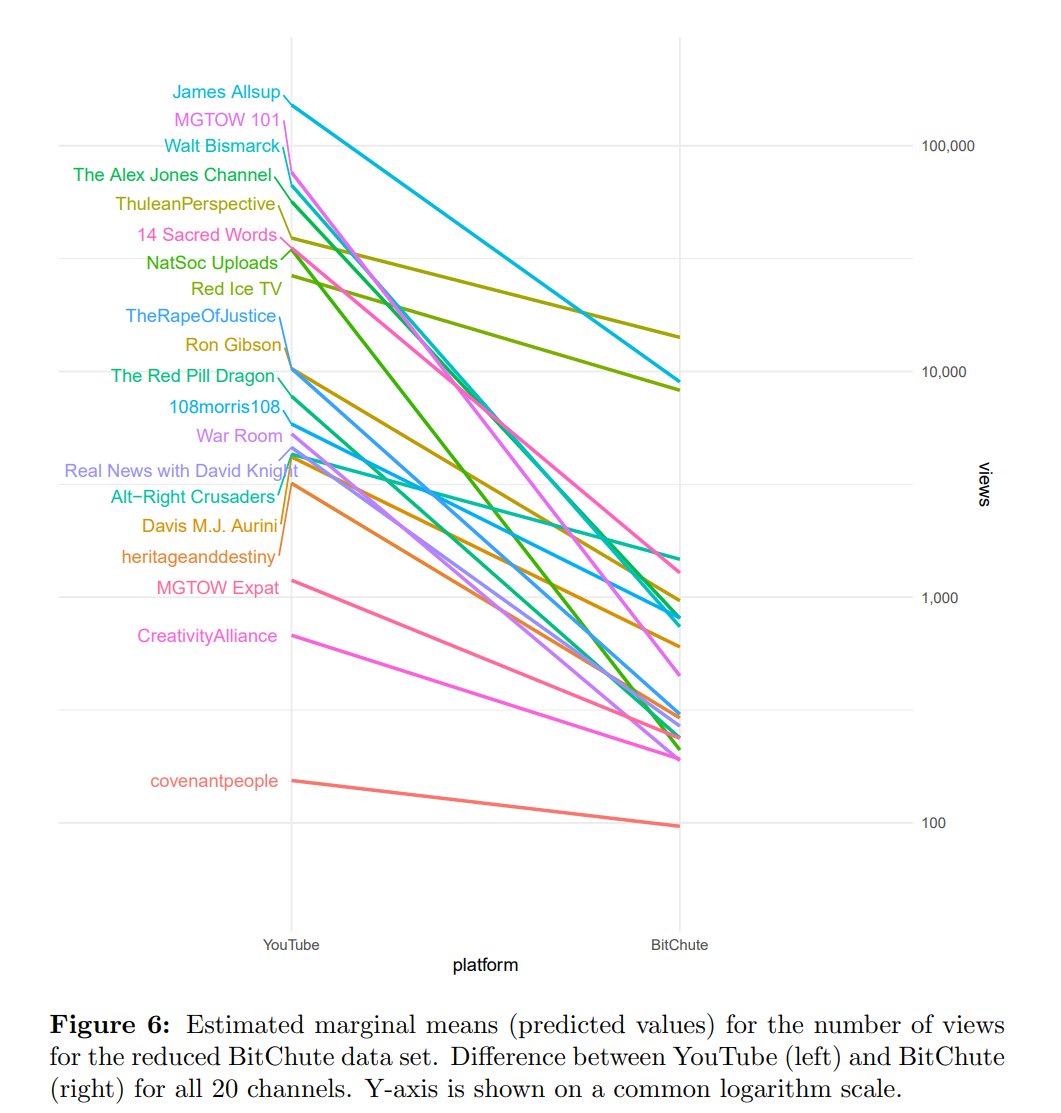 Chairman Pao: Deplatforming hate works. It worked on reddit in 2015, and now it's working on YouTube.
---
Has the pandemic harmed our memories? While a few lucky people felt their memory had improved, 80% of the people who took part, said that at least one aspect of their memory had deteriorated, a significantly higher percentage that we would normally expect to see.
---
Non-white footballers played better when stadiums were empty during the pandemic: White players fared worse, implying that racist heckling may have an impact
---
The Absurdity of University Rankings: University rankings are imbued with great significance by university staff and leadership teams and the outcomes of their ranking systems can have significant material consequences. Drawing on a curious example from their own institution, Jelena Brankovic argues that taking rankings as proxies for quality or performance in a linear-causal fashion is a fundamentally ill-conceived way of understanding the value of a university, in particular, when publicly embraced by none other than scholars themselves.
---
Town in Australia Is 100% Solar Powered: Some cities, states, and countries say that they just can't go 100% renewable — it's "impossible." Others say that they may be able to do it, someday, perhaps. Others tells us that they will do it — in 2050. Or maybe 2040. Perhaps even 2030. And then there are some that have already done it. (Yes, including several countries.)
The latest jurisdiction to log a 100% renewable energy milestone is the town of Onslow in Australia. Onslow was actually 100% powered by solar (+ battery energy storage) for 80 minutes recently. (btw, Creating cooler cities)
The city as an emergent life form, with architecture as the skeleton and roads as veins
---
What it was like to be peer reviewed in the 1860s: In January 1861 John Tyndall, a physicist at London's Royal Institution, submitted a paper to the Philosophical Transactions of the Royal Society of London. The paper bore the title "On the absorption and radiation of heat by gases and vapours, and on the physical connexion of radiation, absorption, and conduction." After testing the heat-retaining properties of several gases, Tyndall had concluded that some were capable of trapping heat, and thus he became one of the first physicists to recognize and describe that basis for the greenhouse effect. A month after its submission, the paper was read aloud at a meeting of the society, and several months after that, a revised version of the paper was in print.
That path from submission to revision and publication will sound familiar to modern scientists. However, Tyndall's experience with the Philosophical Transactions—in particular, with its refereeing system—was quite different from what authors experience today. Tracing "On the absorption and radiation of heat" through the Royal Society's editorial process highlights how one of the world's most established refereeing systems worked in the 1860s. Rather than relying on anonymous referee reports to improve their papers, authors engaged in extensive personal exchanges with their reviewers. Such a collegial approach gradually lost favor but recently has undergone something of a resurgence.
---
How well do masks work against COVID transmission, at the population level? In our new preprint, we find that an entire population wearing masks is linked to a reduction in R of 24.6% [6%, 43%].
---
Culture Ministry says all music used by government services will feature Quebec artists: On Sunday, the provincial Culture Ministry announced that elevator and telephone hold music used by government services, including at liquor stores and casinos, will have to feature 100 per cent Quebec artists.
"The time for royalty-free elevator music is over," said Culture Minister Nathalie Roy at a news conference on Sunday. "I was waiting on hold with the Culture Ministry and I was stunned to hear an American singing me a little song in English," said Roy.
She said the order to play only Quebecois music within government services and crown corporations takes effect immediately.
---
Brian Eno Launches His Own Radio Station with Hundreds of Unreleased Tracks: Hear Two Programs
---
De 'Abbey Road', de los Beatles, a 'Yankee Hotel Foxtrot', de Wilco: 11 portadas de discos con referencias arquitectónicas
---
What I know (and don't know) about SARS-CoV-2: I know if the authoritarian forces win the immediate battle, someone will write a book with a title like that of Milton Mayer's classic, They Thought They Were Free. It will be censored. Perhaps it will first be shared via samizdat. But in the end, after much suffering and death, the truth about this evil agenda will prevail and there will be much weeping and gnashing of teeth.
We are in a spiritual war for the soul of the world.
---
This is a chart about the world through the eyes of the US. (…) Most of that content is still preserved thanks to the New York Times archive. After looking at 741,681 section front headlines, I found out which countries around the world have preoccupied Americans the most each month since 1900.
---
---
Haunting Photos Reveal a Massive Abandoned Town of Disneyesque Castles: What was supposed to be a European-inspired haven in the Middle East is now littered with abandoned construction materials, making it a proper ghost town.
---
The Chaos of Science in Power: To say one is "following the science" is, somewhat tragically, to become a sloganeer of contemporary liberalism. When used to justify policy action—for example, in the COVID response—the phrase conflates the scientific truth-finding process, the political calculus of state action, and the official ideology which justifies the actions of power. That conflation is untenable. Although we don't rigorously distinguish the three very often, each of them has a necessarily different epistemology. (…) The history of paradigm shifts in mainstream social sciences is a history of responses to changes in material reality, rather than the conclusion of formal dialectical debates. Who wins and loses technical debates here has little bearing on the reproduction of elite ideology. In other words, they function just as we would expect if they operated in response to the logic of state ideology, despite the use of apparently scientific norms like theoretical models and peer review.
---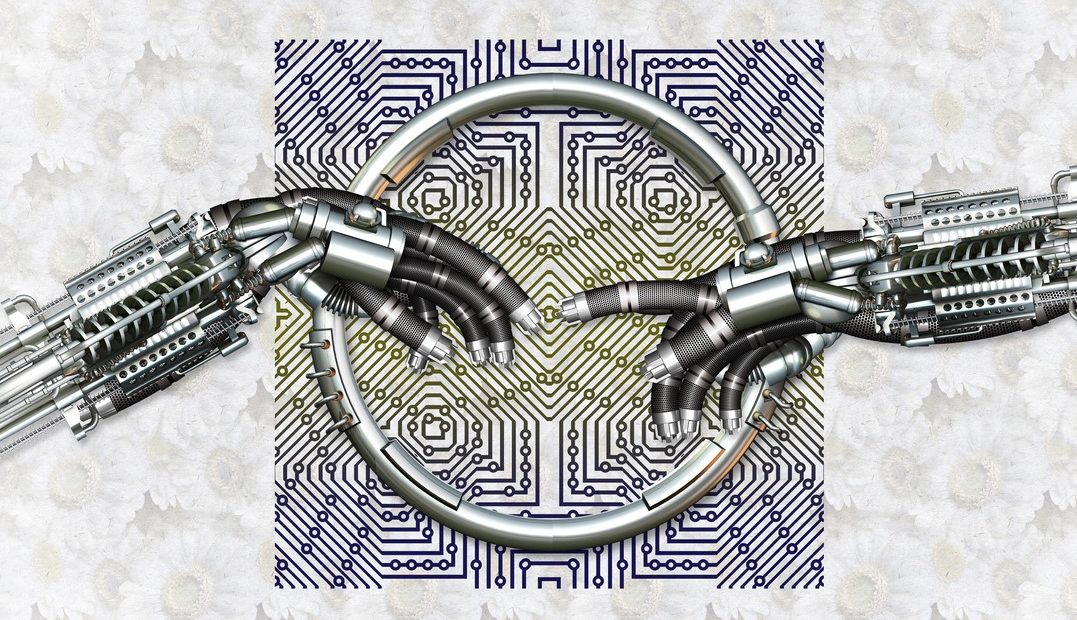 What is the contribution that the arts and humanities can make to our engagement with the increasingly pervasive technology of artificial intelligence?
---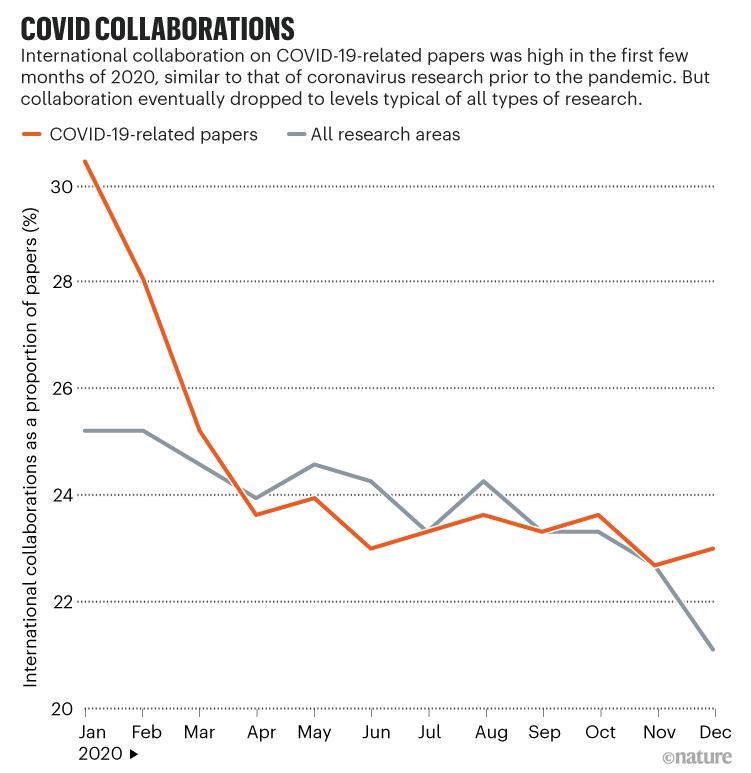 The pandemic and political tensions might slow the march towards more globalized science: Another long-term trend that researchers are watching out for is the push for scientists to share their research data more openly. This was mandated by the biomedical funding charity, Wellcome, for research that it funded on COVID-19, although there have been instances of people circumventing the rules by making data available 'upon request'.
---
On Digital Distribution's Failure to Solve Newspapers' Existential Crisis: Symptoms, Causes, Consequences and Remedies: This chapter has considered the crisis facing newspapers in some highly developed economies, describing the decades of dwindling circulations and the post-millennial retreat in revenues, a trend that accelerated following the Great Recession. Newspapers' consequent digital-first strategies have failed to reverse their fortunes. The combination of undersized, inattentive online audiences, and the particular characteristics of digital media and advertising, explain why, by 2016, news outlets remained reliant on print for an average of around 80 percent of their revenues. With most of those outlets contracting, it is no surprise to see owners diversifying out of the newspaper business and ruling out cross-subsidies for journalism in the long-term. While the contractions that have affected newspapers in the past, and will affect them in the future, have, undoubtedly, resulted in the emergence of media shadows, to the disservice of democracy, we have some hope that this situation can be alleviated.
To come to this conclusion, we needed to separate the fate of newspapers as institutions from the fate of the journalism that they have, traditionally, produced. While we hope, and expect, that some newspapers will survive, it may be that other individuals and institutions are better adapted to produce the news products demanded in the digital age. Policy and regulation need to change to encourage innovation and entrepreneurship in the news business, whatever its source. And that innovation needs to be based around a better understanding of what audiences want and need from news. Better metrics will help – those that value attention, not just reach – and so will an increased appreciation of the public's desire for analysis, explanation and personalization, and of their platform and presentational preferences.
Newspapers are diminishing, unlikely to return to the levels of popularity and influence they once enjoyed. Journalism, however, does not have to follow the same trajectory. Indeed, it should not. These troubling times require an abundance of its best qualities.
---
Strengthen our democracy by funding public media: Despite the popular assumption that democracy requires a free and functional press, Americans harbor a surprising recalcitrance toward public subsidies for journalism. Many believe that if the market doesn't support a news outlet—or if it doesn't receive a wealthy benefactor's support—then it deserves to wither.
Yet, as local commercial journalism continues to collapse and misinformation and extremism continue to rise, this inaction toward market failure deserves scrutiny.
---

The Fallacy of Our Carbon Footprint: Big Oil says citizens should do more to stop climate change.
In 1992, a Canadian ecologist named William Rees coined the term "ecological footprint," a measurement of how much any entity was impacting the planet's ecology. A decade later, British Petroleum started promoting a new term: "carbon footprint."  In a splashy ad campaign, the company unveiled the first of its many carbon footprint calculators as a way for individuals to measure how their daily actions—what they eat, where they work, how they heat their home—impact global warming.
BP did not adopt the footprint imagery by accident. (…)
When we shift the focus from changing consumer behavior to changing producer behavior, we see where true change happens: in corporate boardrooms and among political leaders. The irony of the carbon footprint is that individual action does have the power to change the world, just not on the lightbulb and recycling level.
---
---
Climate Disinformation: A Beginner's Guide: The first thing you need to know is our online spaces are geared to serving you ads. It's how the platforms and news sites make money, your favourite writers, and YouTube stars. They all make money through advertising. And the more ads you watch, the more money they make. Advertising funds the internet, and it has shaped it in its image.
This changes how we receive information.
---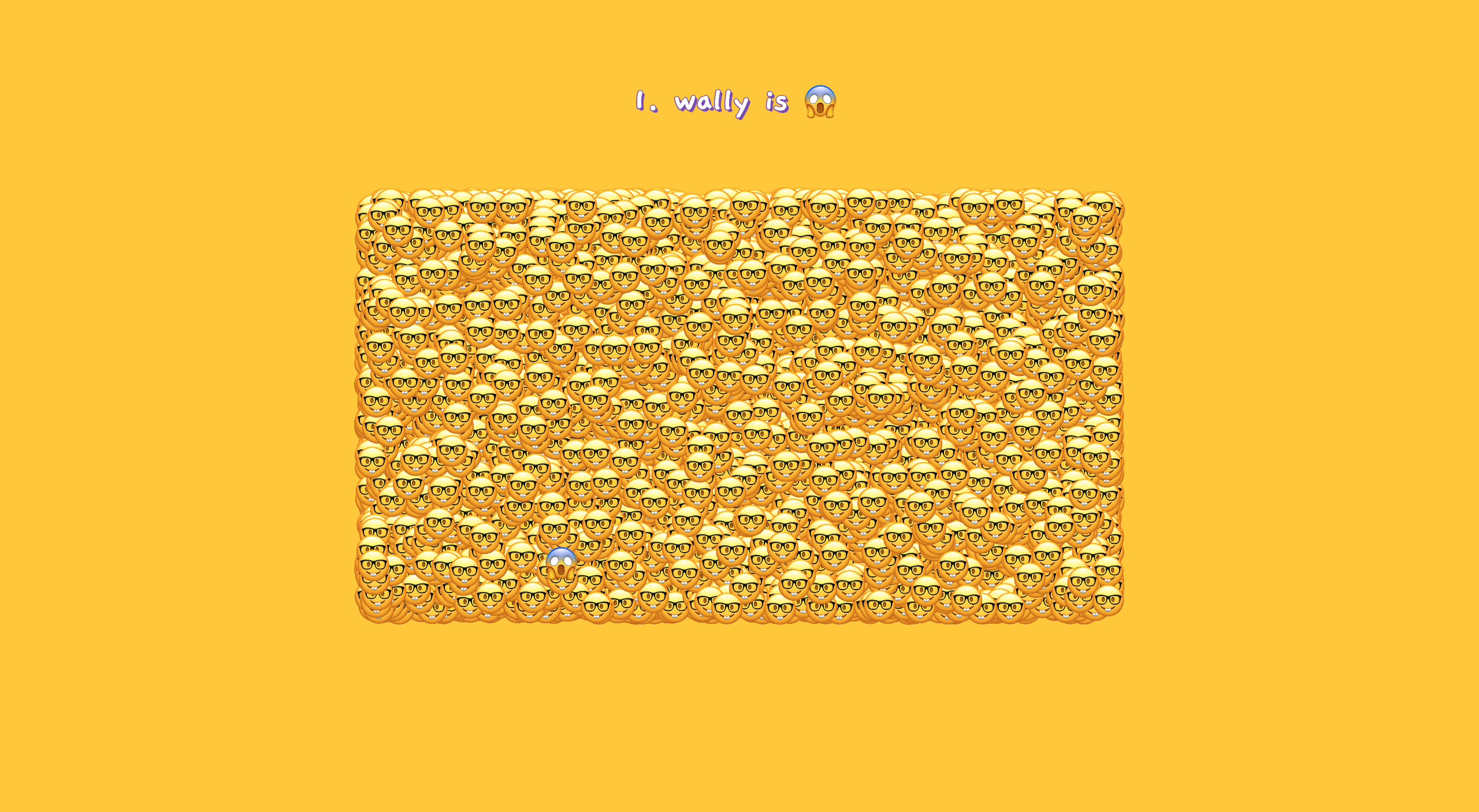 Find all the feels in this hide 'em up.
---
A publicidade e o processo
---
Off the hook? Corporate lobbyists are fighting a proposed EU law that seeks to hold companies accountable for human rights abuses and environmental destruction. While some employ outright hostility and are clear that they don't want the law in the first place, more insidious are those companies that while appearing cooperative, seek to fatally fatally weaken the rules.weaken the rules. We reveal the tactics used to undermine this law that seeks to stop corporate impunity and would require companies to exercise 'due diligence' along their global supply chains.
---
An Eclectic Group Show Features Sound Sculptures, Collages, and Toy Assemblages for the Annual BBA Artist Prize: Steve Parker
---
---
---

This Changed Everything: Source Code for WWW x Tim Berners-Lee, an NFT (The sale will open from 23 – 30 June, with bidding starting at $1,000. The sale will benefit initiatives that Sir Tim and Lady Berners-Lee support.)
---
Is Democracy a Political System based just on the vote?
---
---
Decriminalizing all drugs worked in Portugal. Can one country's policies be applied across the globe? (btw, How TV Dramas Informed And Misinformed Perceptions Of The War On Drugs)
---
A collection of 3182 classic 88×31 buttons from the 1990's, 2000's, and today in GIF format
---
The luxury of being pro-lockdown: [W]hy the global elite became such enthusiastic supporters of the heavy-handed, statist approach to managing the coronavirus crisis — stay-at home orders, business closures, face masks — and passionate opponents of less draconian alternatives…
For cynics like my friend James Delingpole, the answer's obvious. It's because these 21st-century robber barons are making money out of the pandemic. According to Robert Watts, who compiles the Sunday Times Rich List, more people have become billionaires in the past year than at any other time in Britain's history. The combined fortune of these Masters of the Universe has grown by more than a fifth, and the rest of the 1 per cent haven't done too badly either, thanks to massive government expenditure. Across the developed world, central banks have pumped money into the economy, boosting asset prices and further enriching the plutocratic elite. What's not to like?
This is clearly a factor, but I think there's something else at play, too, which is that supporting non-pharmaceutical interventions is a high-status indicator, a way of advertising that you're in the same club as tech titans like Bill Gates and Jeff Bezos and eminent public health scientists like Anthony Fauci and Neil Ferguson. It's a sign of your membership of the cognitive elite. You may not be a virologist or an epidemiologist, but you've picked up enough of the lingo — herd immunity, R number, vaccine escape — to give a plausible impersonation of an expert at dinner parties.
In short, being pro-lockdown is a 'luxury belief' (…) as 'ideas and opinions that confer status on the rich at very little cost, while taking a toll on the lower class'.
---
Flight Club para voo humano
---
Descubra as diferenças entre o que foi perguntado em 2020 e o que foi noticiado em 2021…
Os valores dos portugueses: O trabalho de campo da ronda mais recente do EVS foi levado a cabo pela GfK-Metris e decorreu entre 11 de janeiro e 31 de março de 2020. De uma amostra inicial de 3032 lares, obtiveram-se 1215 entrevistas que representam uma taxa de resposta de 41% e um erro amostral de ± 2,8% para um intervalo de confiança de 95%.
---
This chart shows the energy milestones we need to reach by 2050 if we are to achieve net-zero carbon emissions
---
---
Someone in this tiny town won $731 million. Now everyone wants a piece of it.
---
Simulating the burn-up during atmospheric reentry of one of the bulkiest items aboard a typical satellite using a plasma wind tunnel. This Solar Array Drive Mechanism (SADM) has the essential task of keeping a satellite's solar wings trained on the Sun, maintaining mission operations.
---
Mapping Crisis: Participation, Datafication and Humanitarianism in the Age of Digital Mapping
---
Research collaborations bring big rewards: the world needs more: The metaphor 'standing on the shoulders of giants' has been much overused by scientists past and present. Today, such 'giants' are not only the investigators named on papers and project grants, but also every other participant in the research process. The future lies in standing on the shoulders of crowds.
---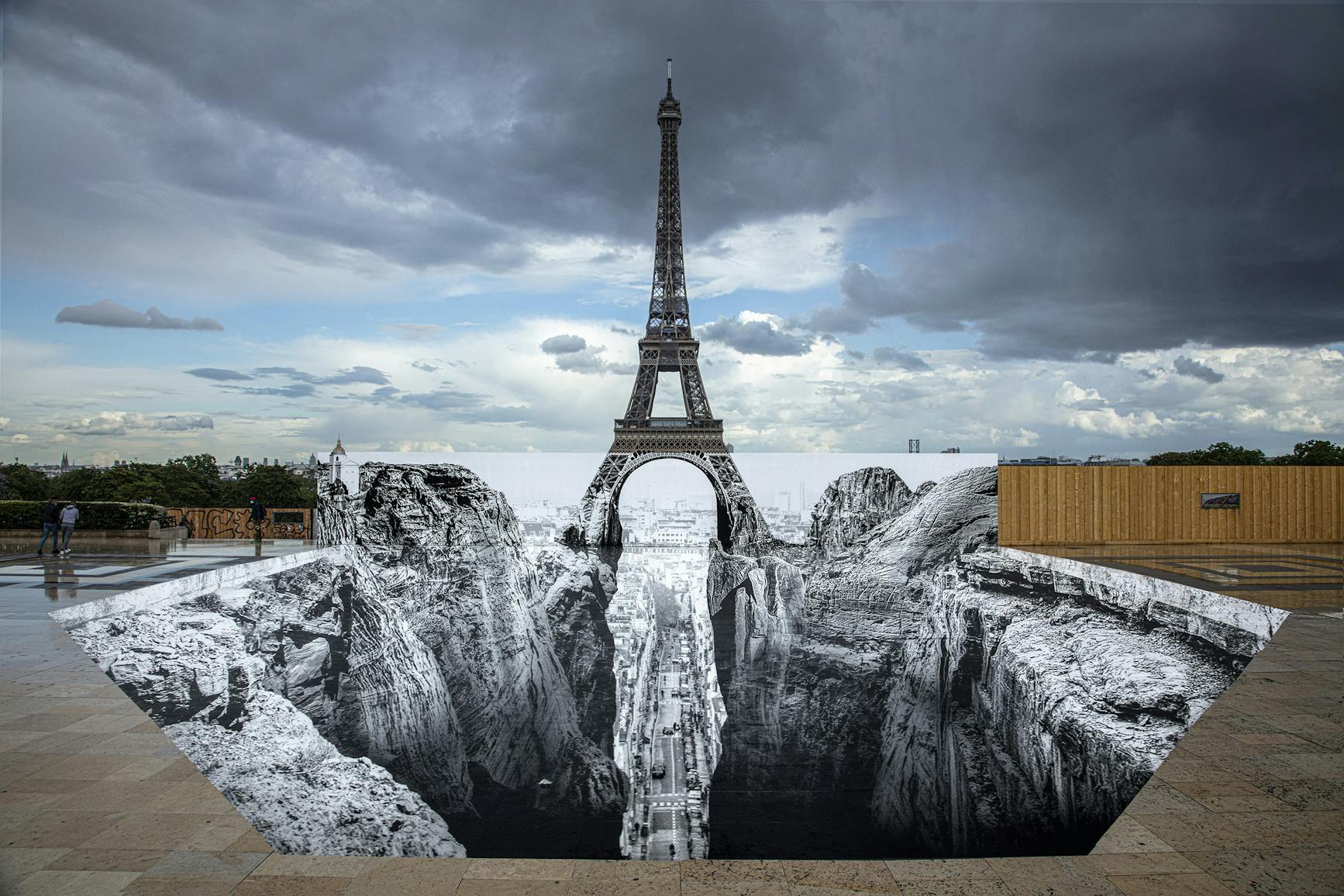 French Street Artist JR Installs Amazing Optical Illusion in Front of the Eiffel Tower
---
The "Dataome" Is Huge: The dataome is shorthand to describe all of the externalized information we generate in symbolic representations: drawings, music, books, computing, data storage. It's all of the information we utilize and propagate, along with ourselves, through time and space. It's not encoded in our genes but it's clearly heritable. I can read a copy of a text from 1,000 years ago and it has stayed intact all that time. Money, too, now circulates through corporations and institutions that deal with information as their primary resource. The dataome is the correlation and dissemination of information or misinformation that has swamped us. It can feel like its own species.
If you take an elevated perspective, you can see this extraordinary continuum of weird stuff we call information has been emerging and propagating itself for billions of years on Earth. For me, the big revelation was, Wait a minute. There is no real difference between the dataome—our externalized world of books and computers and machines and robots and cloud servers—and us. That means the dataome is a genuine alternative living system here on the planet. It's dependent on us, but we're dependent on it too.
---
Unilever is set to launch what it says is the first-ever paper-based laundry detergent bottle: A prototype has been developed for leading laundry brand OMO (also known as Persil, Skip & Breeze) and is set to debut in Brazil by early 2022, with an ambition for roll-out in Europe and other countries soon after. Unilever is also piloting the same technology to create paper-based haircare bottles.
---
---
The Rashomon Effect: The Phenomenon, Named After Akira Kurosawa's Classic Film, Where Each of Us Remembers the Same Event Differently
---
Jones Manoel. «Uma organização revolucionária tem de ter um departamento de hackers»: É muito difícil debater uma política hacker com qualquer comunista. Usou o termo de «capitalismo de vigilância». Conheço várias pessoas que o usam, acho interessante o debate, mas colocando a pergunta de Lénine, eu quero saber é «o que fazer?» E aí não se vê uma reacção prática concreta. Pode-se dizer que o capitalismo tem a maior capacidade de vigilância da história, é verdade. Mas cadê o nosso sistema de comunicação criptografado que não passe pelo Google? Qual é o nosso recrutamento direccionado para pessoas das Tecnologias de Informação para que possamos fazer uma guerrilha que impeça essa vigilância? Isso é um problema, há um certo tradicionalismo, muito forte, que não percebe que a mudança das relações de produção capitalistas e nas formas de dominação exigem alterações tácticas, de organização e comunicativa. Do mesmo jeito que Engels, no famoso prefácio a As Lutas de Classes em França, defendeu que a táctica de barricadas já não era eficaz com o desenvolvimento da ciência militar, e que era preciso outras formas de acção, é preciso hoje encontrar essas novas formas. É difícil? É.
---
Digital adoption gains steam – but not for grocery
---
Primeiro foi o caso com Naomi Osaka, depois Cristiano Ronaldo (sem desvalorização bolsista, certo?) e de seguida Paul Pogba. Como será a resposta dos patrocinadores? [act.: 2020? 2021: Beyond fame and glory, each team receives a participation fee of EUR 9.25 million, according to the tournament's prize money system. Progressing teams will receive further performance and participation bonuses, and the winner (playing altogether seven matches) can earn a maximum of EUR 34 million. (…) Global sponsors are lining up hoping fans will be engrossed by the month-long football fiesta – however, this year's line-up provides some new elements. The list of the 12 main sponsors—Alipay, Booking.com, Coca-Cola, FedEx, Heineken, Hisense, Qatar Airways, SOCAR, Takeaway.com, Tik Tok, vivo and Volkswagen—features only two brands, Hisense and Coca-Cola, who remained from the 2016 register. (btw, "'The Silicon Valley of turf': how the UK's pursuit of the perfect pitch changed football")]
---
All the passes: A visualisation of 882,536 passes from 890 matches played in various major leagues/cups
---

When Graphs Are a Matter of Life and Death: Pie charts and scatter plots seem like ordinary tools, but they revolutionized the way we solve problems.
---
Can Disinformation Be Stopped? Misinformation is everywhere, an inherent part of communication that does not imply intent. Accidentally telling someone Independence Day falls on July 3 is misinformation. When misinformation becomes deliberate—deception on purpose—that's disinformation.
The purpose varies. Sometimes disinformation is spread for political or financial gain—convincing constituents that a rival candidate has a sordid history, or exploiting people's interest in a made-up scandal to increase website traffic and sell merchandise. But often the reason is less clear: vague intentions to sow discord and muddy the waters around any given subject. (…)
"Misinformation, broadly defined—or even more narrowly defined if you want to talk about our fake-news environment—is by no means anything new at all," Baum says, "nor is the worry that it poses a crisis for democracy." Though he believes social media make polarization worse, he doesn't believe it created the current state of U.S. politics. "I think it's very easy to overdramatize the role of technology and information, because every generation does it," he says. He traces the country's polarized state to factors that have played out for decades, like gerrymandering, a more partisan sorting of populations, and economic alienation.
Some phenomena are new, though. Social media bring to the table "a new marriage of supply and demand," he says. "People like to be entertained. They like information that makes them feel good; they don't like information that makes them feel bad."
---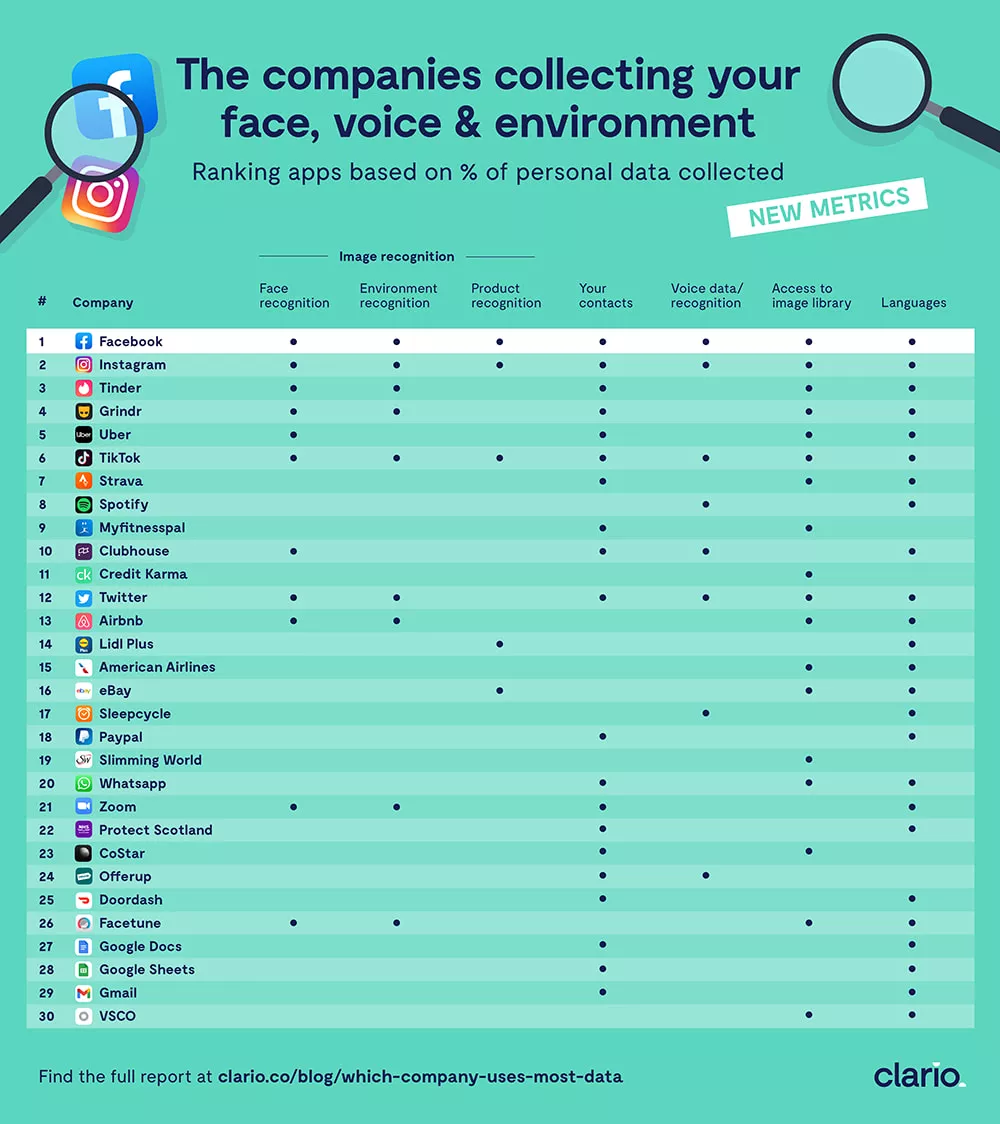 Big brother brands report: which companies track our personal data the most?
---
Nonprofit journalism grew in 2020 — and individual donors played an increasingly large part: Individual giving is where nonprofit outlets shined in 2020. The median revenue from individual giving increased to $118,000, a 41% gain from the prior year based on the Index respondents with comparable 2019 and 2020 financial data. …
Nearly two-thirds of news nonprofits saw increases in individual giving in 2020, and for about half of those outlets the bump was more than 50%. Individual giving includes gifts from major donors, mid-range donors, small-dollar donors and members.
The majority of individual giving revenue comes from major donors (60%), followed by small-dollar contributors (22%), members (9%) and mid-range donors (7%).
---
How to Learn: Lewis Carroll's Four Rules for Digesting Information and Mastering the Art of Reading
1. Begin at the beginning, and do not allow yourself to gratify a mere idle curiosity by dipping into the book, here and there.
2. Don't begin any fresh Chapter, or Section, until you are certain that you thoroughly understand the whole book up to that point, and that you have worked, correctly, most if not all of the examples which have been set.
3. When you come to any passage you don't understand, read it again: if you still don't understand it, read it again: if you fail, even after three readings, very likely your brain is getting a little tired.
4. If possible, find some genial friend, who will read the book along with you, and will talk over the difficulties with you. Talking is a wonderful smoother-over of difficulties.
---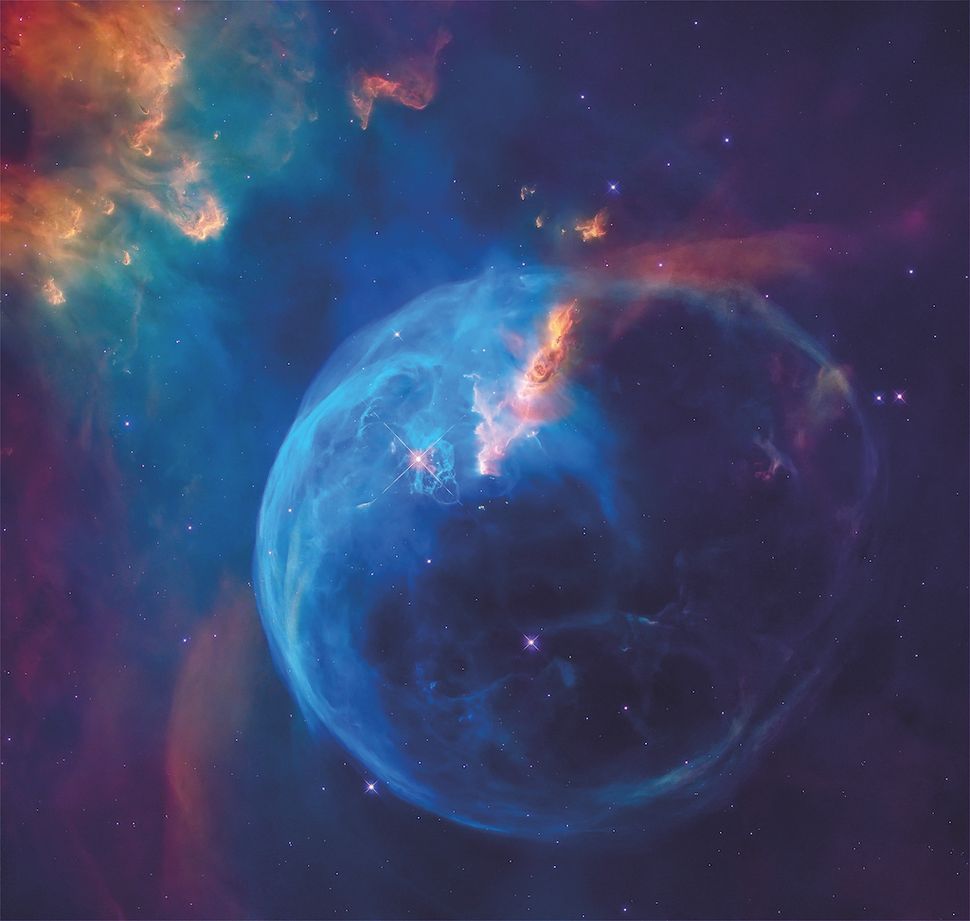 Amazing astrophotography: How some of the most iconic space images were captured
---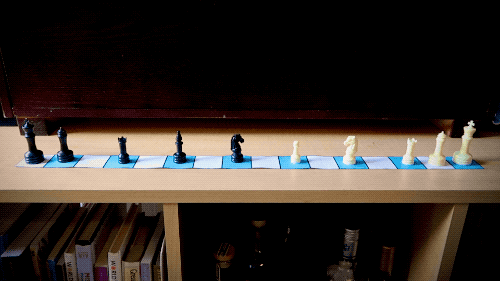 ---
State of Finance for Nature: If the world is to meet the climate change, biodiversity, and land degradation targets, it needs to close a USD 4.1 trillion financing gap in nature by 2050. The current investments in Nature-based solutions amount to USD 133 billion – most of which comes from public sources.
---
Why People Fall For Conspiracy Theories: Every one of us has a brain that takes shortcuts, makes assumptions and works in irrational ways. The sooner we recognize that, and stop treating loved ones who have adopted conspiratorial beliefs as lost causes, the better we may be at curbing the beliefs that threaten our democracy and public health. We're all human after all. Well, except for the lizard people.
---
Quando todos os caminhos vão dar a Roma (também por via aérea)
---
A Timeline of CIA Atrocities: The culture we lost — Secretary of State Henry Stimson refuses to endorse a code-breaking operation, saying, "Gentlemen do not read each other's mail." (1929)
---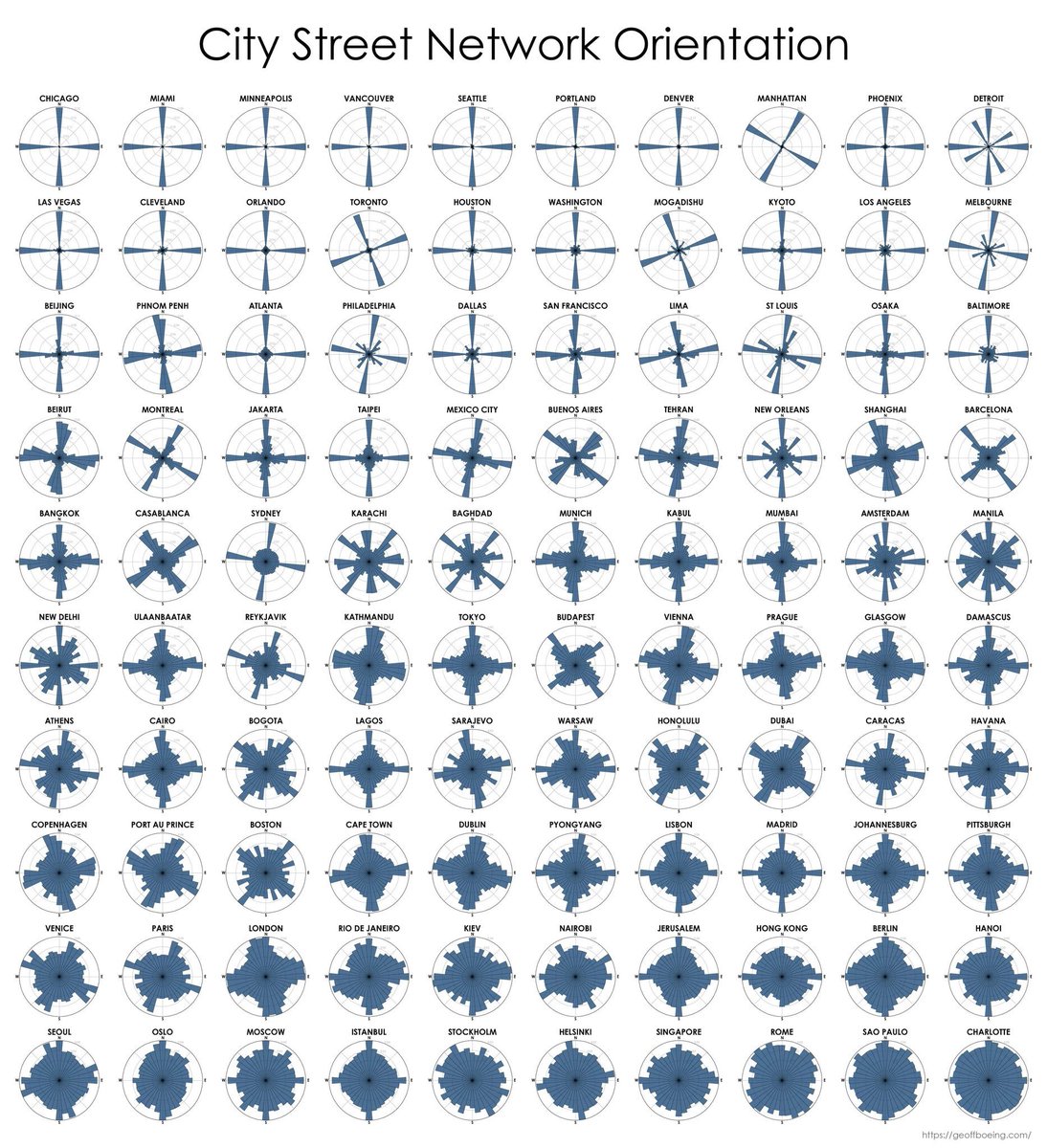 Entropy levels of 100 world cities by the orientation of streets [Lisboa entre Pyongyang e Madrid]

---
---
These 25 rainbow flag-waving corporations donated more than $10 million to anti-gay politicians in the last two years
---
The perfect number of hours to work every day? "Research indicates that five hours is about the maximum that most of us can concentrate hard on something," says Alex Pang, founder of Silicon Valley consultancy Strategy and Rest and author of several books examining the links between shorter working hours and productivity. "There are periods when you can push past that, but the reality is that most of us have about that good work time in us every day."
The eight-hour working day is a relatively new concept, widely accepted to have been cemented by Ford Motor Company a century ago as a means of keeping production going 24 hours a day without putting undue demands on individual members of staff.
Digital labour platforms in the EU: Protecting people working through platforms: Commission launches second-stage consultation of social partners
U.S. workers are among the most stressed in the world: many people no longer believe working hard will give them a better life. Despite strong economic performance, a majority of respondents in every developed market do not believe they will be better off in five years' time.
Why startups don't want the workplace to return to normal: As the pandemic hit, startups were well positioned to work remotely, highlighting their resilience and agility. A post-pandemic recovery should prioritize this new, fairer working model.
Science Says You Should Mute Those Work Emails on Vacation: At a time when remote-only offices make it hard to log off, new research shows the importance of setting boundaries.
---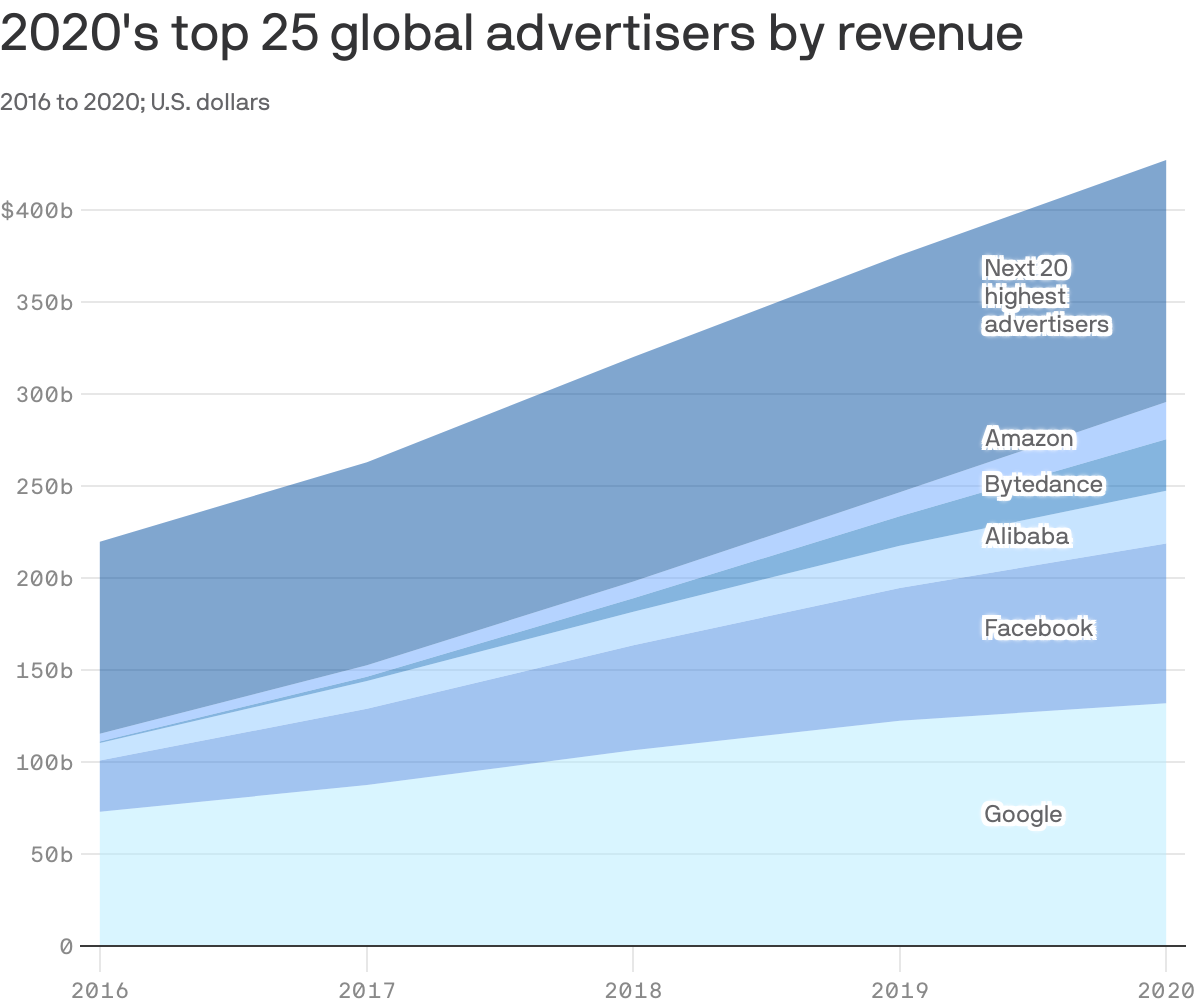 Tech giants eat more ad share than ever: The percentage of the entire global ad market owned by the top 5 biggest publishers grew from roughly 26% five years ago to 46% today. Global ad market projected to grow 14% in 2021
---
The Use of SLAPPs to Silence Journalists, NGOs and Civil Society: Greater predictability as to the outcomes of choice of law processes is also needed to dissuade meritless litigation intended to suppress public participation. Accordingly, it is recommended that a new rule be included in the Rome II Regulation which would harmonise national choice of law rules in defamation cases. It is recommended that this rule should focus on the closest connection with the publication and its audience, namely the law of the place to which the publication is directed.
This is an especially pressing concern in the context of a Union which is currently facing unprecedented challenges to the rule of law and democracy. Reforms which recognise the central role of the journalists, NGOs and civil society in safeguarding the rule of law would constitute a meaningful contribution to the advancement of democratic values where so much else has failed.
This is not to say, however, that existing instruments for the upholding of fundamental rights and the rule of law more broadly should not be deployed in the short term. Indeed, in view of the expected delay between the formulation of a legislative proposal and its coming into force in the Member States, it is recommended that the Union deploy the tools available to support the rule of law with a view to eliminating egregious examples of SLAPPs in the laws of the Member States.
---
It's the world's most powerful running joke: Microsoft's Xbox Series X-themed mini fridge will be available for sale later this year.
---
TikTok as a Portal Into Different Worlds : Revelstoke Mountain Coaster
---
---
"The great resignation" is what economists are dubbing it: Surveys show anywhere from 25% to upwards of 40% of workers are thinking about quitting their jobs.
---
---
---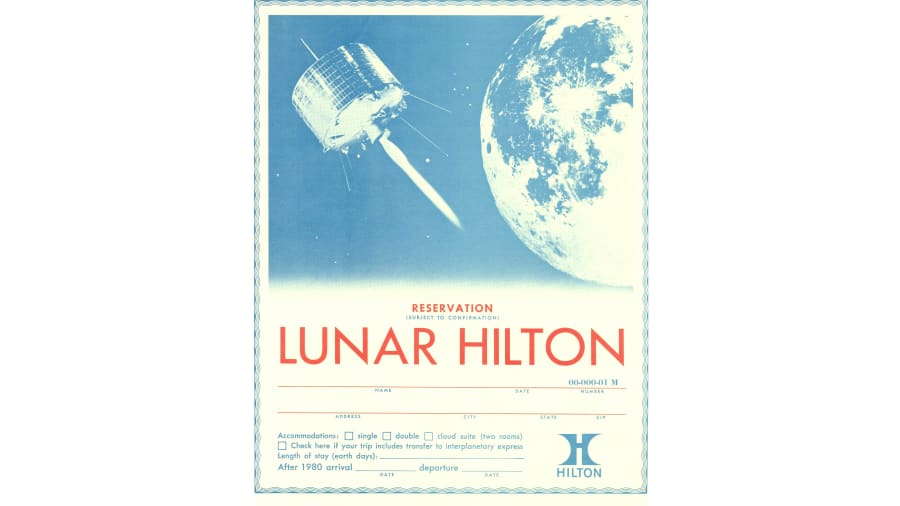 Hilton's bizarre 1967 plan for a space hotel
---
---
Why Has Local News Collapsed? Blame Readers. So, why is local news collapsing, a trend spotted over the past two years by everybody from the New York Times to the Brookings Institution to the Harvard Business Review? The blame is often placed on rapacious publishers like Alden Global Capital or online advertising giants like Facebook and Google. Yes, they've contributed to local news' declining fortunes, but the best explanation might be that publishers and editors have ignored the underlying cause. Despite all the impassioned calls from academics and journalists to salvage it, local news' most vital constituency—readers—have withheld their affections.
---
How to Make Sense of Contradictory Science Papers: The philosopher Karl Popper once said that science needs bold conjectures and attempted refutations. The idea now goes under the name of "falsificationism." Being open to refutation is one of the most widely appreciated principles of science. But nowadays people tend to mostly emphasize the importance of refutation. We want to echo Popper and stress that bold conjectures are needed, too. And not just bold conjectures, but some means for scientists to advertise their best guesses. The publication system allows scientists to filter which conjectures are worth putting out there and taking seriously, without being so conservative as to prevent scientists from taking imaginative leaps.
---
Work harder: the Porto Social Summit's call to Europe's welfare states: Since the 2000 Lisbon Strategy, poverty reduction has been one of the European Union's main social goals. In southern European societies, however, the bottom fell out. The new member states from 2004 did relatively well, but mainly due to a reduction in material deprivation among non-poor households. Meanwhile, the old welfare states redistributed increasingly less effectively—hence the growing inequality and poverty. In most countries social floors are inadequate, which is worrying, especially in the poorest member states, where minimum incomes are too low even to allow poor households to afford both adequate housing and adequate food.
And yet, looking back into the good times before the crisis, in nearly all member states incomes were rising. Employment increased while in many countries social spending remained high and even kept growing.
So why did the rising tide not lift all boats? Why did the welfare state fail to reconcile work and poverty reduction?
---
Nonreplicable publications are cited more than replicable ones: We use publicly available data to show that published papers in top psychology, economics, and general interest journals that fail to replicate are cited more than those that replicate. This difference in citation does not change after the publication of the failure to replicate. Only 12% of postreplication citations of nonreplicable findings acknowledge the replication failure. Existing evidence also shows that experts predict well which papers will be replicated. Given this prediction, why are nonreplicable papers accepted for publication in the first place? A possible answer is that the review team faces a trade-off. When the results are more "interesting," they apply lower standards regarding their reproducibility.
---
---
10 Hypothetical Forms Of Life: In the search for extraterrestrial intelligence, some have been accused of harboring a sense of "carbon chauvinism," expecting other life-forms in the universe to be made of the same biochemical building blocks as we are and tailoring our searches accordingly. Here are 10 examples of biological and nonbiological systems that stretch the definition of "life."
---
Europe is now a corporate also-ran. Can it recover its footing? American and Chinese businesses have left their European counterparts in the dust
---
greenbandredband is a way for us to be free AND safe. By choosing green or red we can show each other what we believe and respect each other's choices.
Greenbander+Greenbander = Social distancing not required
Greenbander+Redbander OR Redbander+Redbander = Social distancing is required
---
Histórias, Mitos e Aspirações das TIC na Educação em Portugal (Antonio Dias de Figueiredo, 2017): Quarenta anos depois dos primeiros debates sobre o uso dos computadores na educação, mais de trinta anos decorridos sobre as primeiras iniciativas nacionais nessa área, será que a educação está melhor? Estaremos a desenvolver cidadãos mais preparados para o mundo? A minha convicção é que as TIC só estarão verdadeiramente integradas na educação quando tivermos deixado de falar sobre elas. Como acontece com o manípulo de uma porta – se tivermos de falar sobre ele, é porque está a dificultar-nos a passagem. Quando nos centramos, hoje, nas TIC na educação, tendemos, como há trinta anos, a privilegiar as tecnologias e a secundarizar a educação. Para discutir esta realidade, começo por recordar um pouco do passado, detenho-me de seguida em quatro mitos que hoje agravam e perpetuam o problema e, a terminar, volto o olhar para o futuro, propondo medidas para uma intervenção que, embora ambiciosa, se me afigura plenamente viável.
---
Sendo certa e assumida a inadequação das práticas do Município de Lisboa relativamente à divulgação por transmissão nos termos do RGPD, com as inerentes responsabilidades, até de natureza criminal (…),
1. não existiu uma "violação de dados pessoais" em sentido técnico (Art.º 4º 12 do RGPD);
2. os deveres de notificação e de comunicação (Art.ºs 33.º e 34.º do RGPD) apenas estão presentes perante atos de terceiros os casos fortuitos, até por força do Princípio da não-autoincriminação, inerente ao Estado de Direito e aplicável também em matéria contraordenacional;
3. quando existem tais deveres, os mesmos cabem ao responsável pelo tratamento, não ao encarregado da proteção de dados (Art.ºs 33.º, 34.º e 39.º do RGPD e 11.º da Lei n.º 58/2019). [act.]

Não comento só partilho: Case Law Digest 2021: Transfers of personal data to third countries
Que regras se aplicam se a minha organização transferir dados para fora da UE? Das condições de licitude para a transferência internacional de dados pessoais
---
---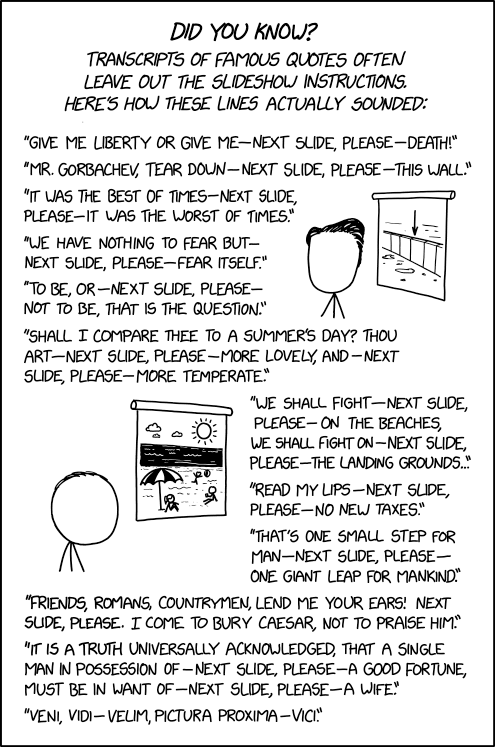 ---
Has Tesla Lost Its Luxury Social Status in China?
Tesla's success has inspired local companies to expedite EV rollouts, thus encouraging consumers to adapt to the new EV trend, which is now seeing explosive growth in China.

Security concerns, negative press, and delays plus a host of other issues threaten the US company's role as an innovator in the market.

Tesla faces stiff competition from domestic Chinese EV car brands like leader Nio, as well as Xiaopeng, Geely, and Wuling who are targeting a younger demographic.
---
Para onde vai uma gota de água?
---
More people have died from Covid-19 already this year than in all of 2020, according to official counts, highlighting how the global pandemic is far from over even as vaccines beat back the virus in wealthy nations. [Could Vaccine Dose Stretching Reduce COVID-19 Deaths? ]
---
The Seeker: When his faith crumbles, an 'Amish atheist' rebuilds his world from scratch
---
Should we censor art? Tearing down sexist paintings or racist monuments raises as many problems as it resolves. There's a better way to combat hate
---
Ofcom: Britons now spend 30-times longer online with Google/Facebook than BBC
---
---
It's true that publishing emotionally coloured, negative topics is still the easiest way to grab readers' attention — many outlets bet on it. But recent readers surveys show that audiences are increasingly unhappy with the products they are getting.
People have stopped reading the news altogether. According to the RISJ Digital News Report 2019, 32% of readers across the globe say they actively avoid the news. This rate has risen by 3% since 2017. The main reasons for news-avoidance among UK readers are "because it has a negative effect on my mood" (58%), "I don't feel I can do anything about it" (40%), "I can't rely on it to be true" (34%).
---
Energy company drone show sets Guinness World Record: The 150-drone show for E.ON SE set a record for the most consecutive drone formations
---
Sony Electronics has announced its first professional drone, the Airpeak S1. An introductory model in the new Airpeak line, the S1 is a small drone that can be equipped with Sony's full-size mirrorless interchangeable-lens Alpha camera. The new drone uses a proprietary motor, propeller, control system and sensing technology, allowing it to fly at extremely high speeds with stable wind resistance.
---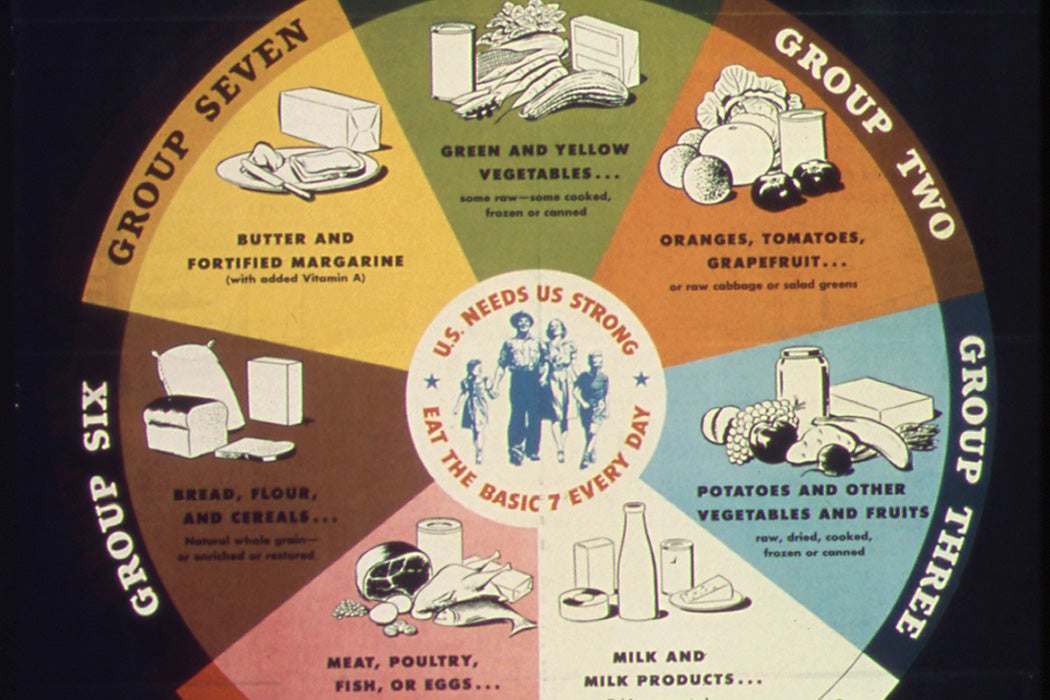 The Idea of "Good Nutrition" Has Changed Over Time: But one thing has been constant: the tendency to call some foods better for you than others.
What should we eat? That's a question with implications for health, pleasure, ethics and politics. As political scientist Tripp Rebrovick writes, views of these issues in European and white American society have shifted over time, from a framework based on bodily humors to one centering on nutrition and then to a holistic, ecological point of view.
---
The Circles of Friendship : It's from Robin Dunbar's recent book, Friends: Understanding the Power of Our Most Important Relationships. You might recall the author's name from his concept of Dunbar's number: that on average people can maintain about 150 friendships with others, a limit that is determined by human brain size and function. The chart is a more detailed version of the concept: it shows, roughly, the number of people we can have meaningful relationships with at various levels of intimacy.
---
Journalist creates first newsletter funded via NFTs: Independent journalist and author Kyle Chayka has funded two months of his daily entertainment and culture newsletter "Dirt" using only NFTs (non-fungible tokens). "It's a proof of concept that NFTs alone could fund a small media company," says Chayka.
---
The LEGO Group has revealed the new LEGO® Ideas Typewriter set which is set to delight the most seasoned wordsmiths and fans of all things vintage. Designed by LEGO fan, Steve Guinness from Chester, UK, as part of the LEGO® Ideas platform, the LEGO Ideas Typewriter is based on a contemporary typewriter model of a bygone era, including the one used by the LEGO Group founder Ole Kirk Christiansen. [+ Así es el Lamborghini Sián de Lego, construido con 400.000 piezas]
---
New York Times Publishes Then Deletes Article Claiming Watermelons Were Found on Mars: The New York Times is having a strange day. This afternoon, the prominent newspaper published an article making a surprising claim about exobiology: that watermelons had been discovered on Mars.
---
In the decade since Alexandra Elbakyan founded Sci-Hub, science's so-called "pirate queen" has amassed more than 85 million full-text research articles, which she's made available, for free, to anyone who can track down her custom search engine.
Sci-Hub uses myriad techniques, including shared passwords and bugs on publisher websites, to rip copyrighted papers, and share them for free. But that hasn't stopped thousands of researchers, students, educators, and journalists from relying on the site for instantly-accessible scientific information.
---
---
The Political Myth of the Driverless Tube Train: So just what is a 'driverless train'? Unfortunately, the answer is: 'it depends'. That may sound infuriatingly vague, but it is also why the phrase has gained such political currency. We've talked on here before about the concept of Abermankönntedocheinfach. That is, political buzzwords which make a complex concept sound simple, convey no actual meaning and leave the listener to interpret them according to their own limited, non-relevant experience or personal bias.
---
For the philosopher of "hyperobjects" – vast, unknowable things that are bigger than ourselves – the coronavirus is further proof that we live in a dark ecology.
In 2013, a philosopher and ecologist named Timothy Morton proposed that humanity had entered a new phase. What had changed was our relationship to the nonhuman. For the first time, Morton wrote, we had become aware that "nonhuman beings" were "responsible for the next moment of human history and thinking." The nonhuman beings Morton had in mind weren't computers or space aliens but a particular group of objects that were "massively distributed in time and space." Morton called them "hyperobjects": all the nuclear material on earth, for example, or all the plastic in the sea.
Hyperobjects are real, they exist in our world, but they are also beyond us. We know a piece of Styrofoam when we see it—it's white, spongy, light as air—and yet fourteen million tons of Styrofoam are produced every year; chunks of it break down into particles that enter other objects, including animals. Although Styrofoam is everywhere, one can never point to all the Styrofoam in the world and say, "There it is."
---
Europeans' confidence in EU hit by coronavirus response : The report, published by the European Council on Foreign Relations (ECFR) on Wednesday, suggested the bloc's poor early response to the pandemic and slow initial vaccine rollout had dealt a heavy blow to confidence in its capabilities.
In half the states surveyed, most respondents had little confidence in the EU or said their confidence had deteriorated, with majorities in France (62%), Italy (57%), Germany (55%), Spain (52%) and Austria (51%) saying the EU project was "broken".
However, disillusionment with national politics was even higher, with 80% of respondents in Italy and Spain, 66% in France, 60% in Portugal, 55% in Poland and 54% in Hungary saying their own domestic political system was "broken".
---
OMA designs first North American outpost for Centre Pompidou
---
How neoliberalized IP regimes incentivize innovation at the expense of the public good: Every person who is waiting for vaccination rates to drive down Covid transmission understands intuitively the idea of a public good: When fewer people get sick from Covid, the benefits spill over to all of us. But to the logic of neoliberalism — which has steadily become the governing logic of policy — the matter is not so clear cut. Public health goods are poorly served by markets, because there is no obvious way to capture the value of someone not getting sick. Even if you can sell me a vaccine, if my vaccination stops what otherwise would have been a chain of Covid transmission (because I didn't get sick when exposed, and so didn't transmit it to my family or friends), there is no way to monetize that benefit. That is, there is no way to make sure everyone who didn't get sick pays a kind of licensing fee for their virus-protection "free ride."
---
Learn the Shadow Puppetry of Japan's Edo Period with Hiroshige's Delightful Woodblock Prints
---
Trabalhadores a prazo ganham em média menos 28% do que a termo: A remuneração base média de um trabalhador com contrato a prazo é, em média, inferior em 28% à de um trabalhador com contrato por tempo indeterminado. E o ganho médio é inferior em 29,2%. Mas a diferença é tanto mais elevada quanto é a qualificação. O alerta é dado por um estudo feito por Eugénio Rosa, que fez ainda a distinção em relação aos quadros superiores, em que, neste caso, "um trabalhador com contrato a prazo ganha, em média, entre 40,6% e 42,7% menos do que um trabalhador com contrato permanente, enquanto a nível de profissionais não qualificados a diferença varia entre 2,3% e 4,7% inferior".
Uma situação que leva o economista a defender que "os contratos a prazo são um instrumento de exploração acrescida dos trabalhadores, pois permitem às entidades patronais pagar remunerações mais baixas, nomeadamente aos com maior qualificação – em 2020, isso representou menos 3100 milhões de euros", garante Eugénio Rosa.
Los empleos estacionales solo se podrán cubrir por contratos de fijo-discontinuo, nunca por temporales: La última propuesta presentada por el Ministerio de Trabajo a los agentes sociales sobre la reforma laboral establece que ningún empleo de carácter estacional se podrá cubrir con un contrato temporal. Así, propone modificar el artículo 15 del ET (duración del contrato de trabajo) que todos los contratados deben ser por tiempo indefinido y solo podrá celebrarse un contrato de duración determinadas por razones de carácter productivo y organizativo.
---
Too Smart: Ultimately, there is a specter haunting the smart society—the specter of digital capitalism. Beyond being built with similar technical features—centered around data collection, network connection, and automated control—these various types of smart tech are also encoded with a politics based on extracting value from, and expanding power over, potentially everything and everybody. The motives of digital capitalism has great, insidious influence over how and why certain technologies are made and used. We must first name this ghost in the machine—by way of analyzing its features and operations—so that we can then exorcise it possession.
There are ample reasons to disavow smart as a paradigm. The imperatives of power and profit, collection and control, have already corrupted these technologies at their source. It's certainly true that not all smart tech contributes to nefarious ends. But even when designed for socially beneficial or totally innocuous reasons, smart tech easily plugs into existing systems for monitoring, managing, manipulating, and monetizing people. The already existing cases and consequences are legion enough to warrant more than just critical concern—but also serious action.
---
Sanctions and measures without deprivation of liberty grow in Europe: When analysing the ratio between probation and prison populations, eight countries showed low rates both in prison and probation (Switzerland, Norway, Finland, Iceland, Slovenia, Croatia, Monaco and Cyprus).
Georgia, Lithuania and Turkey were in the opposite situation: they had remarkably high prison and probation rates – both above the European median -, which could be an indicator that community sanctions and measures are being used not as alternatives to imprisonment but as supplementary sanctions. This could also be applicable to a number of countries with high probation population rates and relatively high prison population rates (Czech Republic, Slovakia, France, UK (England and Wales), Latvia, Republic of Moldova, Portugal, Estonia, Romania, UK (Scotland) and Poland.
---
Europe is no longer afraid of nationalising companies: Nationalising companies is no longer a taboo topic for the European Union's state members. After the 1990s and the beginning of the 21st-century privatisations, the economic crisis of 2008 gave a central role back to State ownership. The COVID-19 outbreak has opened the leading European companies' doors to the public capital.
---
---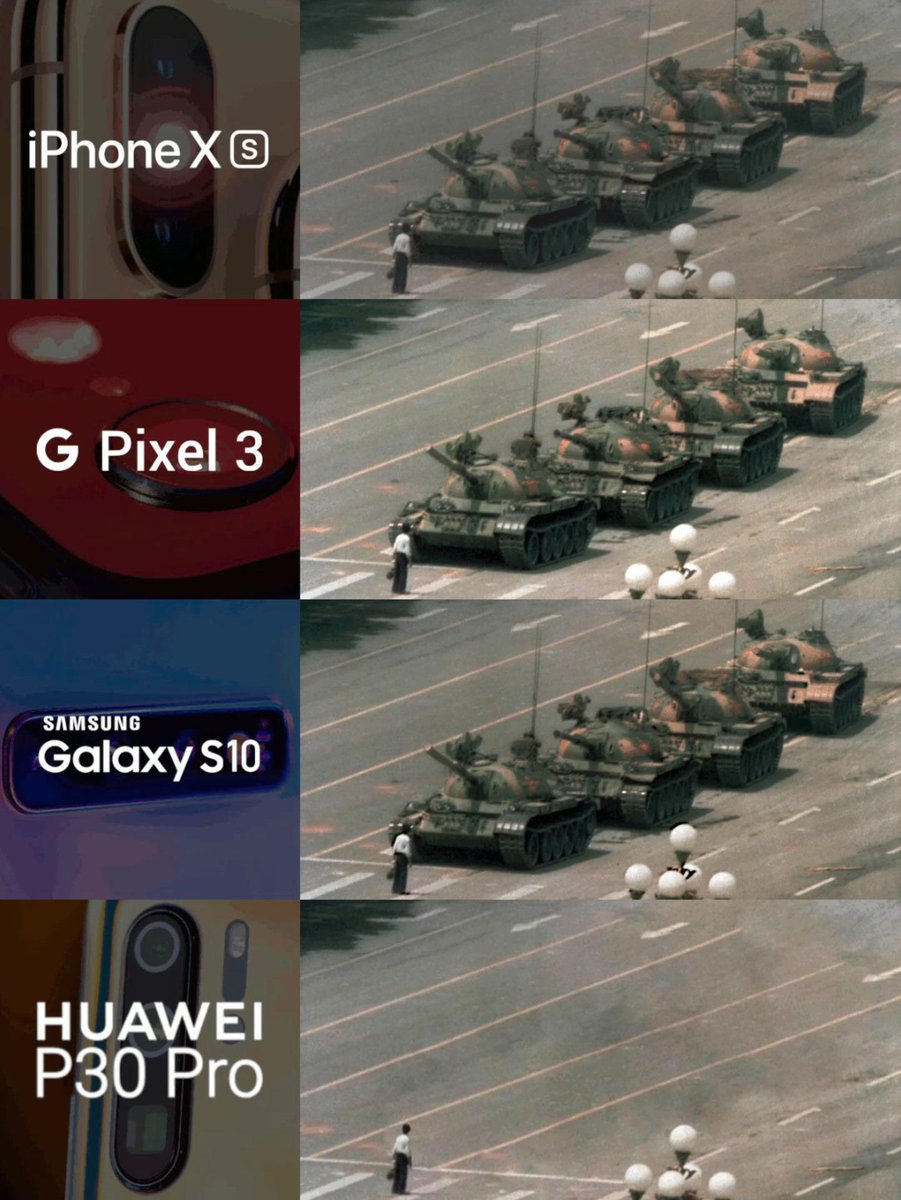 Huawei com modo "Tiananmen Square man"?
---
May 2021 Ponzi Scheme Roundup: The reported stories reflect at least 4 new Ponzi schemes worldwide, 1 guilty plea, about 77 years of prison sentences, and an average age of approximately 55 for the alleged Ponzi schemers.
---
Is Basic Income the Safety Net of the Future? Daron Acemoglu vs Yanis Varoufakis
---
---
Warner-Discovery, French Deal "Dramatically" Push M&A Up European TV Agenda: "The Warner-Discovery and TF1-M6 merger plans have dramatically pushed consolidation up European commercial television's agenda"
Why brands like L'Oreal are creating their own TV shows: Pepsi, AB InBev and Nike have also been exploring their potential as production companies in recent months.
---
---
Italy's failed digital democracy dream is a warning: The Five Star Movement (5SM), wanted to upend Italian politics with its revolutionary plans for digital direct democracy. Over the past few months, instead, it almost managed to upend itself, stuck in a kafkaesque drama that left its online voting platform paralysed.
---
We All Carry A Heavy Load But Let's Not Forget Moments Of Joy: An old Pratika camera and a 7-year-old French girl who fell in love with photography is how the All About Photo Awards contest started. That little French girl, Sandrine Hermand-Grisel, is all grown up and, with the help of her "entrepreneurial soulmate" (husband Fabien), created the All About Photo website (a resource guide for anyone interested in photography) and the annual All About Photo Awards.
---
Website duplication : Publishers need to wake up to growing 'threat to journalism': These duplicate websites use web crawlers to scrape content on legitimate websites and publish it elsewhere. Some crawlers are entirely legitimate, however, and belong to partner organisations. The main offenders are fake news sites, clone sites or "aggregated content farms".
---
Political ads: "Fake news" is out, "foreign policy' is in: New data shows that since President Biden has taken office, topics such as "foreign policy," "climate" and "voting rights" have become a much bigger percentage of political and issue ad spending on Facebook, compared to the Trump era.
What Happened When Trump Was Banned on Facebook and Twitter
---
---
Want To Have Sex With A Celeb? Sign An NDA.
The two-page NDA also stipulated that she couldn't talk about the agreement itself.
"I thought it was weird he asked for it after we'd been doing drugs and getting wasted, like, 'This is the moment you ask for an NDA?'" she told me.
"I tried to read it, even though I was super wasted, just to try to make sure what it was talking about," she said. "Then I said, 'What's the worst that could happen? I'll just sign it.'"
---
What is climate gentrification? Gentrification is the changing of a poor urban area as affluent people and businesses begin to move in. It is viewed as a negative change since neighborhoods often lose their character and services or businesses may be reallocated to serve wealthier, new residents instead of the people who were using them before. The worst and most cited fear surrounding gentrification is that low-income residents, and disproportionately people of color, will be priced out and displaced from their homes. Climate gentrification is simply the same process motivated by the effects of our changing climate and the need for low-risk ground away from rising sea levels.
It is important to understand that climate gentrification is not the act of moving because of climate; it is the process of people being priced out as the prices of real estate and maintenance become too high for them to live there. Climate change is already having an effect on land and real estate. As we face more extreme and more frequent weather conditions, this effect will only become more drastic. Areas that are near water or other locations that are affected by weather will become more expensive to live in. People have to think harder about expenses like insurance and rising taxes to mitigate the costs of protecting and repairing property.
---
Google and clean-energy startup Fervo have just signed the world's first corporate agreement to develop a next-generation geothermal power project, which will provide an "always-on" carbon-free resource that can reduce our hourly reliance on fossil fuels. In 2022, Fervo will begin adding "firm" geothermal energy to the state's electric grid system, where Google's commitments already include one of the world's largest corporate solar-plus-storage power purchase agreements.
---
---
---
Le patrimoine mondial marin de l'UNESCO: Les 50 sites marins inscrits sur la Liste du patrimoine mondial de l'UNESCO représentent au moins 21 % de la superficie mondiale des écosystèmes de carbone bleu et 15 % du carbone bleu mondial, réserves de carbone qui équivalent à environ 10 % des gaz à effet de serre émis dans le monde en 2018.
---
---
The Covid crisis has turbo-charged profits and share prices. But are the big six now too powerful for regulators to ignore?
---
Trust in digital environments is essential; without it, an important source of economic and social progress will be left unexploited.
---
Michigan lawmakers invite COVID-19 conspiracy theorist to testify on bill to ban vaccine passports: Michigan House Republicans, discussing a bill to ban "vaccine passports," gave a legislative platform to Naomi Wolf, an avowed conspiracy theorist who has shared wildly false claims, ranging from Bill Gates modifying mosquitos so they can inject people with vaccines to vaccinations causing irregular menstruation.
---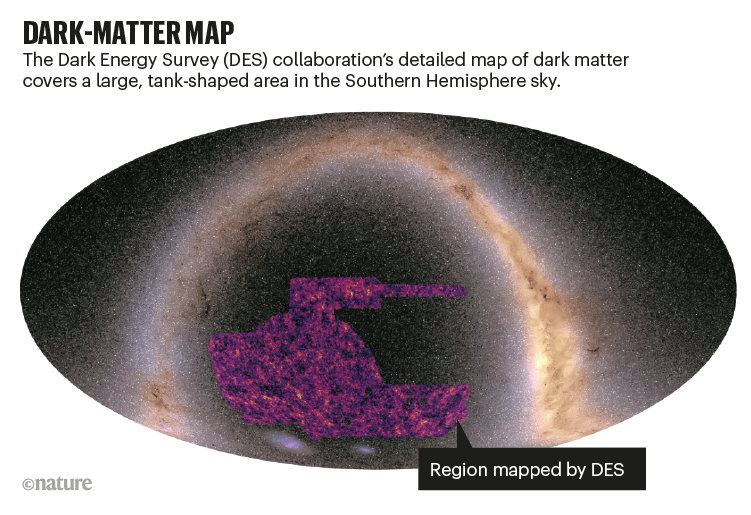 The most detailed 3D map of the Universe ever made
---
---
Inside The 'World's Largest' Video Game Cheating Empire: The cheat-making group known as "Chicken Drumstick" made more than $70 million selling cheats for PUBG Mobile. This is the story of its rise and fall.
---
---
Americans in news media 'bubbles' think differently about foreign policy than others: Americans' views about key international priorities – and China specifically – differ widely by party, as recent Pew Research Center surveys have found. But further differences emerge within party based on where people turn for political news. Republicans and Republican-leaning independents who say their major sources of political news are only sources with right-leaning audiences (Fox News or talk radio) tend to be less open to international cooperation and to have different foreign policy priorities than other Republicans. Similarly, Democrats and Democratic-leaning independents who only rely on sources with left-leaning audiences (CNN, MSNBC, NPR, The New York Times and/or The Washington Post) for political news stand apart from other Democrats in some areas, including by placing a higher priority on multilateralism and addressing global climate change. And when it comes to China, partisans in these so-called "news bubbles" on both sides of the aisle tend to hold more negative views than others in their respective parties.
---
Developing literacy skills in a digital world : New findings from PISA
---
Death and Destitution: The Global Distribution of Welfare Losses from the COVID-19 Pandemic: We estimate that almost 20 million life-years were lost to Covid-19 by December 2020. Over the same period and by the most conservative definition, over 120 million additional years were spent in poverty because of the pandemic.
---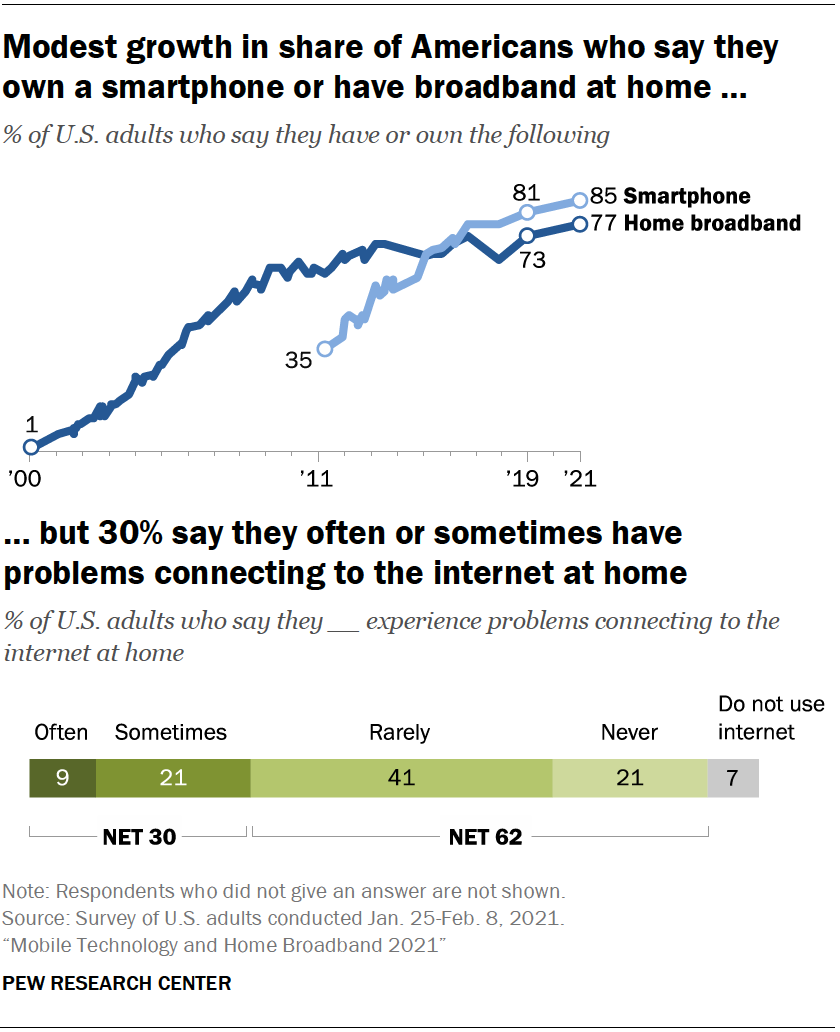 Mobile Technology and Home Broadband 2021: Some 15% of U.S. adults are "smartphone-only" internet users – that is, they have a smartphone, but do not have a home broadband connection.
---
Trust in Science Is Not the Problem: Many members of the science and science policy communities have grown increasingly concerned lately about what they see as a decline in the general public's trust in science. Frequently cited examples include the common failure to follow COVID public health guidelines or to take the issue of climate change seriously enough to adopt significant changes in individual behavior or support changes in public policy. Discussion then often shifts to debates about how to restore that trust.
The basic premise, however, is wrong. There is no real evidence that the public has lost trust in science per se. On the contrary, most surveys show that most of the public does trust, has confidence in, and respects science and scientists. Therefore, problems around expert advice and the public are best considered one societal issue at a time and should be viewed in terms of how scientific advances intersect with such variables as individuals' values, economic and other interests, or politics. The most effective remedial strategies typically start from that perspective.
---
In A Future Ruled By Big Pharma, A Robot Tentatively Explores Freedom — And Sex: 'Autonomous': In Annalee Newitz's Autonomous, the future is pharmaceutical, and everything from patents to people can be owned in perpetuity. Following humanity's devastation by, and recovery from, waves of plagues at the end of the twenty-first century, the world's national borders have been redrawn into economic zones through which agents of the International Property Coalition move freely, violently enforcing large pharmaceutical companies' patents and executing pirates as terrorists, without trial.
Jack Chen is a pirate who's dedicated her life to the development and distribution of free drugs, reverse-engineering patented pharma cheaply and quickly and distributing it where it's needed. But when she drops a productivity-boosting drug called Zacuity on the black market and it starts unexpectedly killing people, she has to do two things very quickly: develop a drug therapy to fix her mistake, and make public Big Pharma's illegal development of a drug that deliberately makes work as addictive as heroin.
Science Fiction/Real Policy Book Club: Autonomous by Annalee Newitz: Without giving away too many spoilers, Newitz's tale also includes a military agent-robot love story, a quest for justice, and the danger late capitalist modernity poses to personhood.
---
A nova directiva relativa aos direitos de autor e direitos conexos no mercado único digital, a ser transposta até 7 de Junho, precisa de um Q&A e de um manual de ajuda para clarificar o artigo 17º… A closer look at the final Commission guidance on the application of Article 17 : Strong user rights safeguards with a giant loophole
---
Jeff Bezos' Fake News in the Newspaper He Really Owns
---
Official 'Nintendo Gallery' Museum to Open in Japan by March 2024: The facility, tentatively named "Nintendo Gallery", where Nintendo's historical products will be showcased, and exhibits and experiences will be available, is expected to be completed within our 2023 Fiscal Year, which ends in March 2024.
---
The Tyranny Of Time: We discipline our lives by the time on the clock. Our working lives and wages are determined by it, and often our "free time" is rigidly managed by it too. Broadly speaking, even our bodily functions are regulated by the clock: We usually eat our meals at appropriate clock times as opposed to whenever we are hungry, go to sleep at appropriate clock times as opposed to whenever we are tired and attribute more significance to the arresting tones of a clock alarm than the apparent rising of the sun at the center of our solar system. The fact that there is a strange shame in eating lunch before noon is a testament to the ways in which we have internalized the logic of the clock.
The more we synchronize ourselves with the time in clocks, the more we fall out of sync with our own bodies and the world around us.
Much like has happened with money, the clock has come to be seen as the thing it was only supposed to represent: The clock has become time itself.
The clock does not measure time; it produces it.
The more we synchronize ourselves with the time in clocks, the more we fall out of sync with our own bodies and the world around us.
---
Repenser le rapport entre la science et les médias: A l'ère des réseaux sociaux et des théories du complot, le rôle des médias dans la diffusion de l'information scientifique est devenu un véritable enjeu démocratique. Il faut changer notre regard sur la «science», trop souvent sacralisée, pour mieux la critiquer.
---
Dissident Chinese artist Ai Weiwei is putting on the biggest show of his career, and he is doing it in a place he's fallen in love with: Portugal. The world-renowned visual artist's new exhibition, "Rapture," opens in the Portuguese capital Lisbon on Friday.
Ai arrived in Portugal almost two years ago and says he has no plans to return to Germany or England, where he has also lived since leaving China in 2015.
---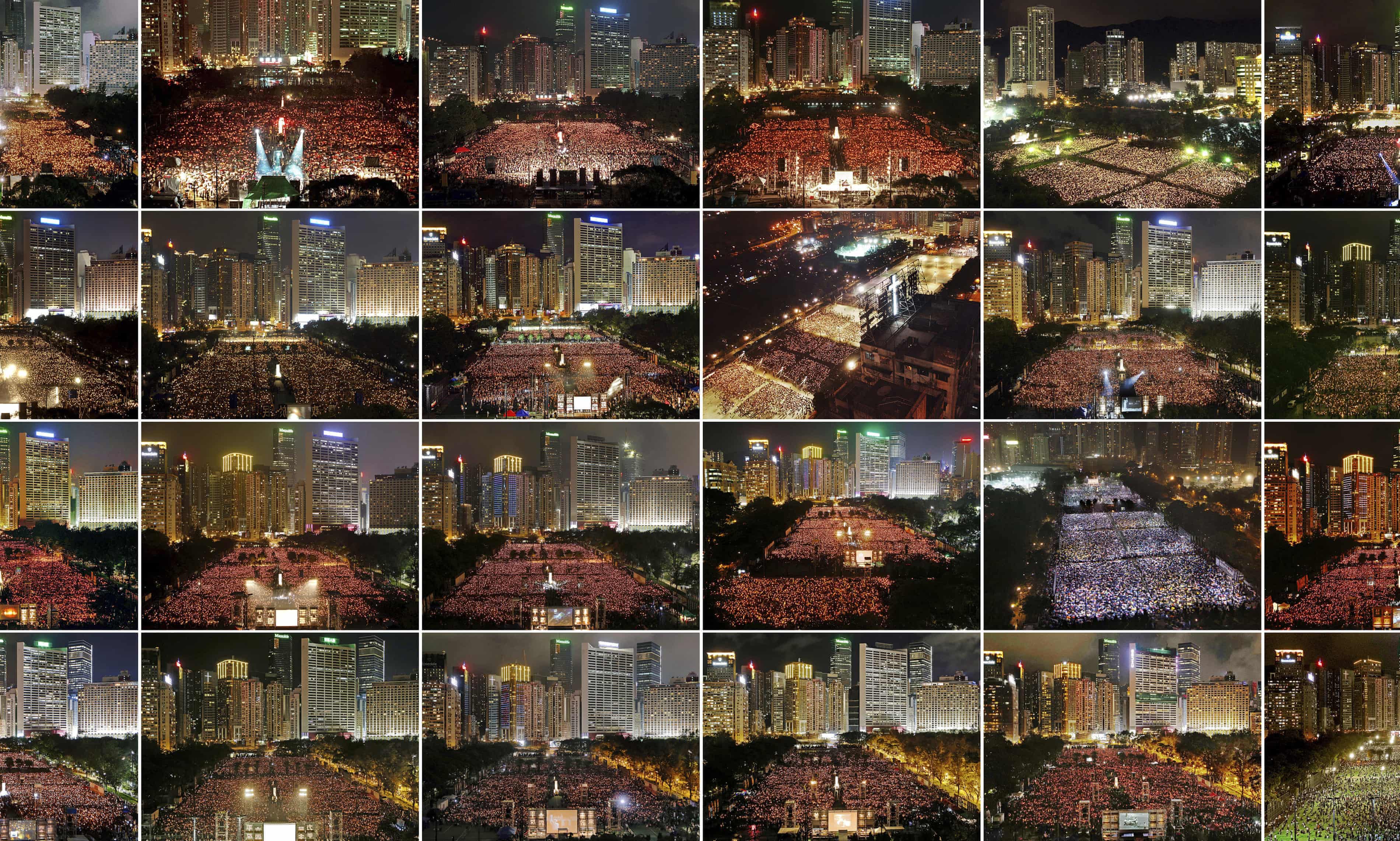 Hong Kong's 4 June Tiananmen vigil over the years – in pictures ["Tank man" image search blocked on Bing and DuckDuckGo]
---
---
---
How to Make Sense of Contradictory Science Papers: Why might it be worth worrying about how and when scientists decide to share their work? The threat of misinformation spreading, you might say. But that isn't all. As it stands, there is a mismatch between the rules scientists write by compared with those that laymen read by. And given that non-scientists are daily called on to make important decisions on the basis of scientific results, the potential for miscommunication makes possible momentous mistakes.
---
Hackers: Costumes From the Motion Picture – until 19th of June
---
What Is America's Spy Court Hiding From the Public? One of the most powerful courts in the country, the Foreign Intelligence Surveillance Court, is cloaked in unnecessary secrecy. It authorizes panoramic surveillance programs that can have profound implications for the rights of millions of Americans, but many of its significant decisions have been withheld from the public.
---
Here's a look at the various HUDS and GUIS from The Mandalorian (Season 2). What's good about the UI design and the series itself is that it leverages what was great about the original Star Wars films rather than trying to reinvent the wheel. The UI, props, costumes, vehicles, environment and even the classic screen wipes hark back to the style and direction set out in the original films. As a result The Mandalorian feels like a 'Star Wars story', it stays true to the art direction and design language.
---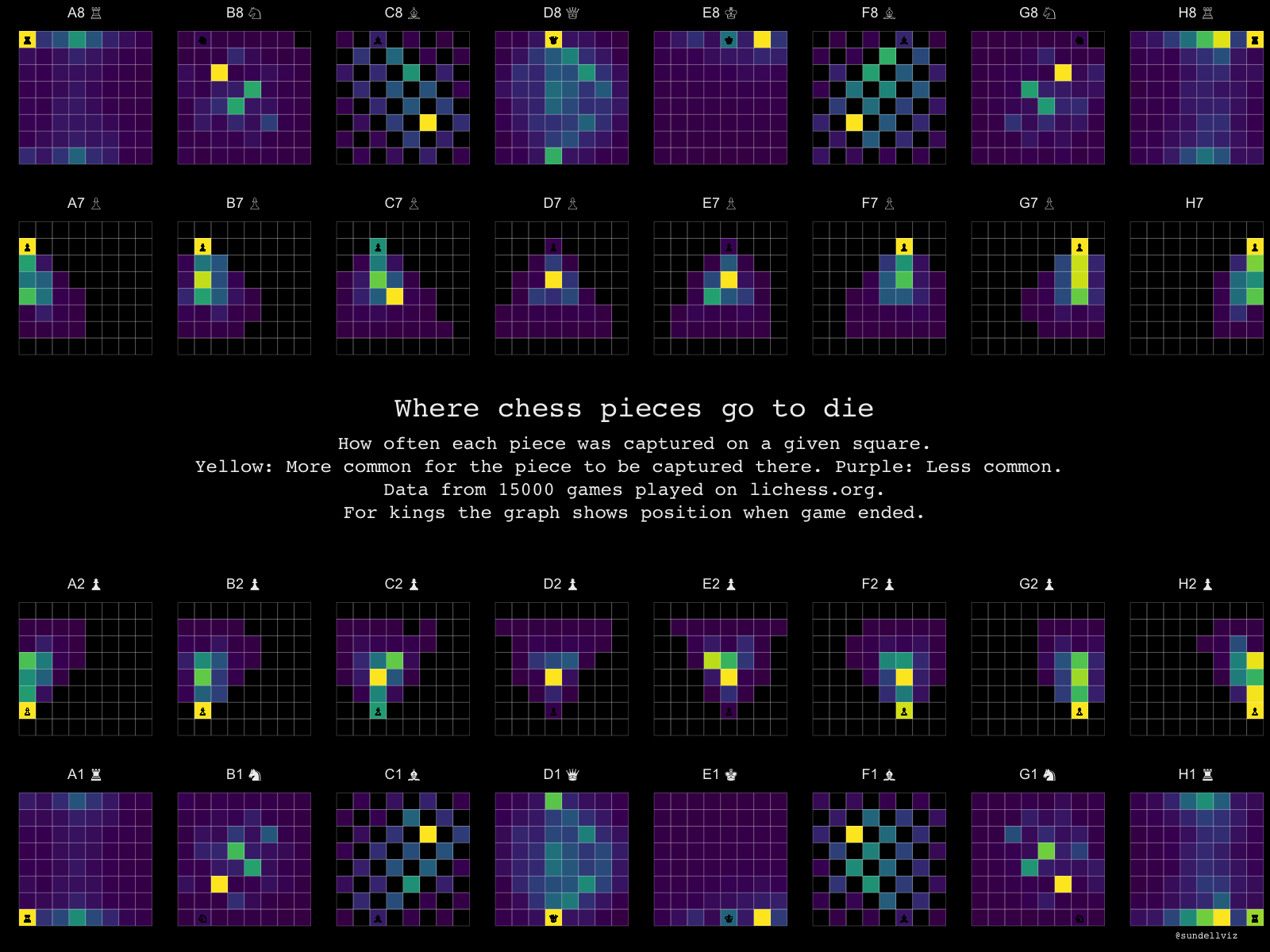 ---
The Capitol Rioters Won: Although some Republican leaders deplored their violence, most have come to support the rioters' claim that Trump's defeat meant the election was inherently illegitimate. (Defense for some Capitol rioters: election misinformation)
---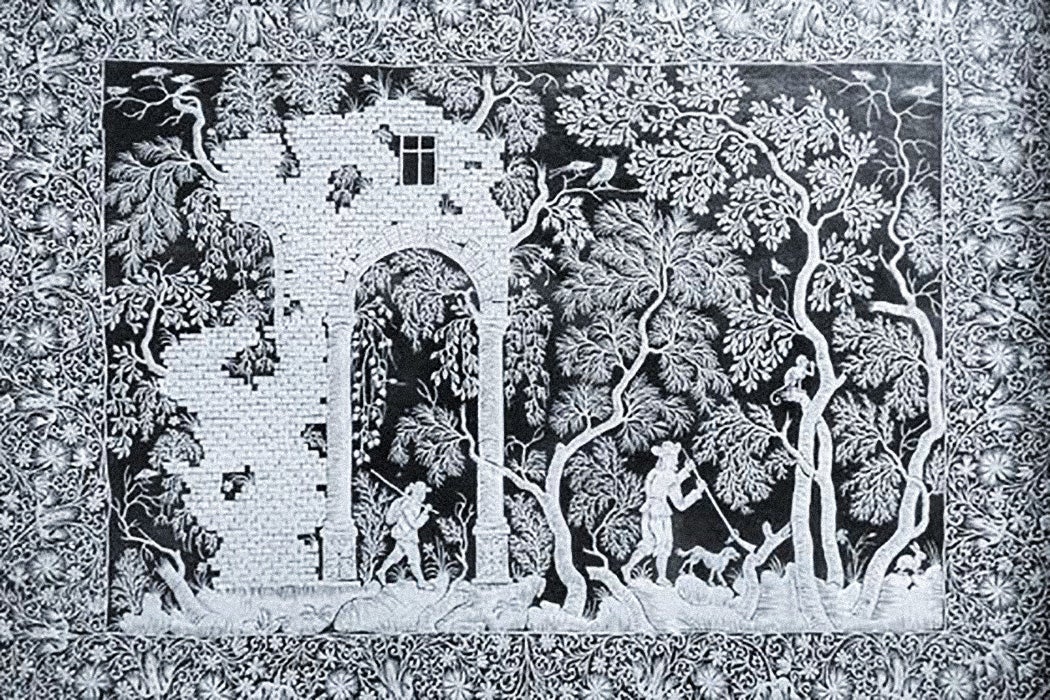 Joanna Koerten's Scissor-Cut Works Were Compared to Michelangelo: And then, snip by snip, she was cut out of the frame of Renaissance art history.
---
The human body in space: Distinguishing fact from fiction (Acute exposure to the vacuum of space: No, you won't freeze (or explode))
---
Our Favourite Uses of Typography in Watches
---
The world's ten oldest jokes revealed: The world's oldest joke is revealed to be an ancient Sumerian proverb dating back to 1900 BC – Something which has never occurred since time immemorial; a young woman did not fart in her husband's lap. The Sumerian version of this joke occurs in tablets dating to the Old Babylonian period and possibly even dates back to 2,300 BC. The study notes that this joke is almost the ancient equivalent of a well known quip by the actor John Barrymore – "Love is the delightful interval between meeting a beautiful girl and discovering that she looks like a haddock." Other jokes that also make it onto the world's oldest list include a more conventional gag from 1600 BC – how do you entertain a bored pharaoh? You sail a boatload of young women dressed only in fishing nets down the Nile and urge the pharaoh to go catch a fish.
---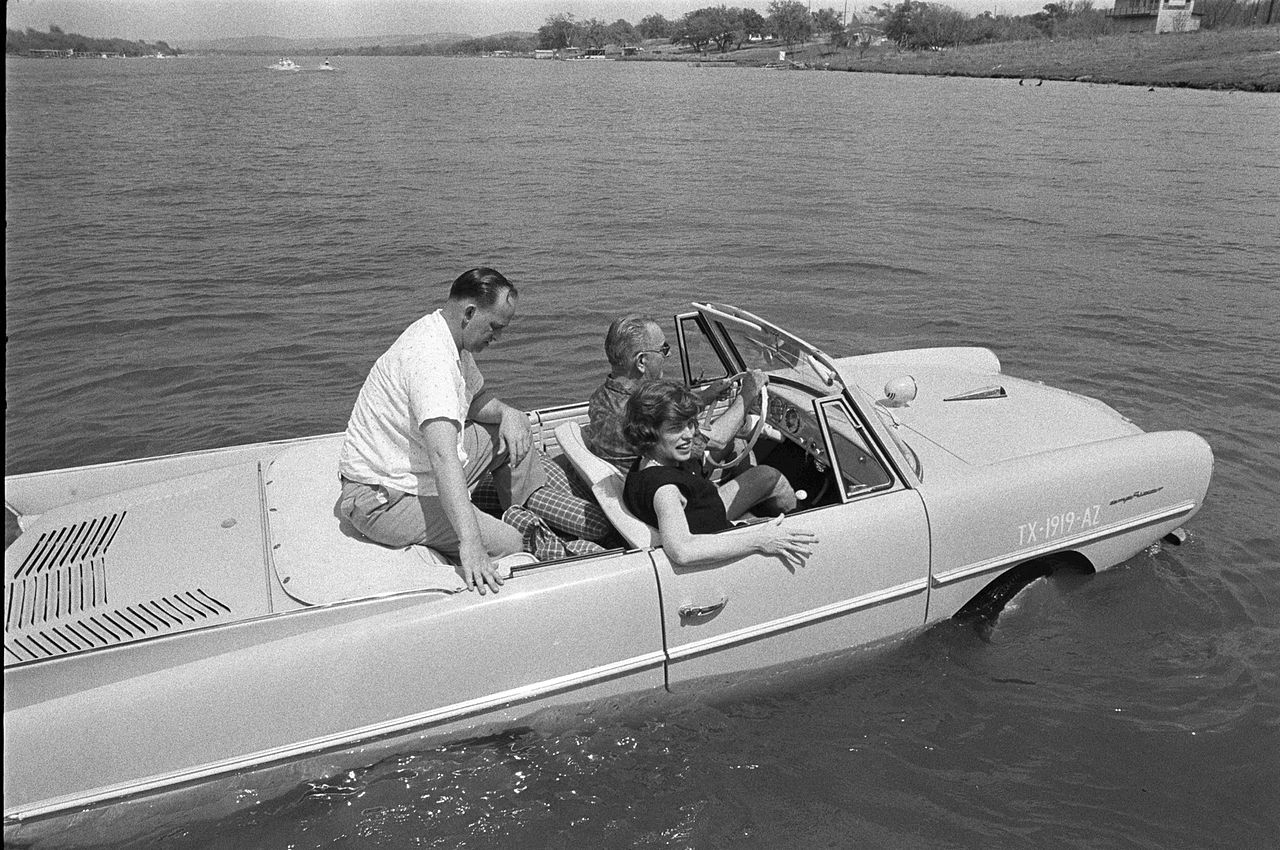 A Brief History of the Amphicar – President Lyndon Johnson's Favorite Car
---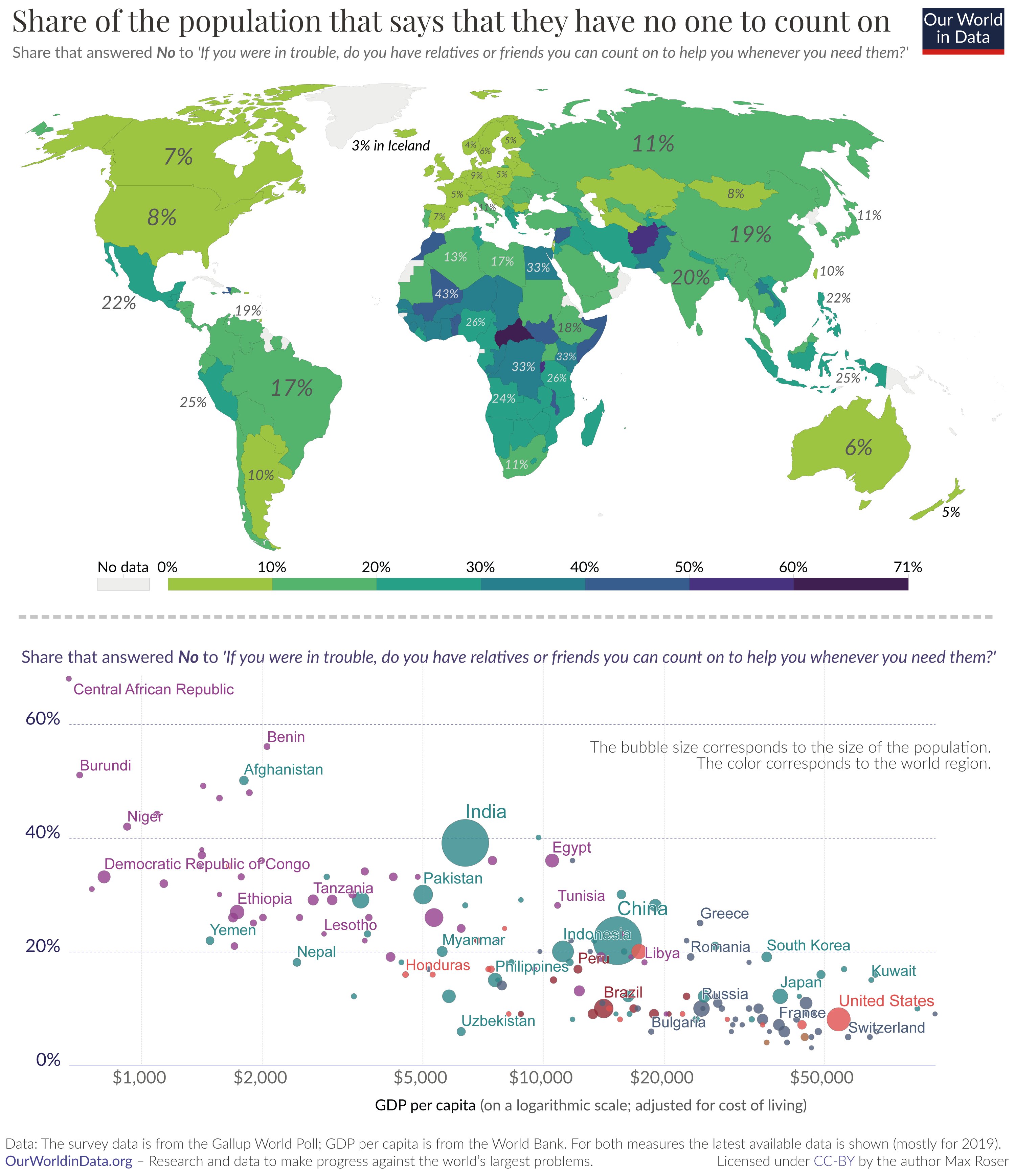 via Max Roser
---
Coronavirus variants get Greek names — but will scientists use them? From Alpha to Omega, the labelling system aims to avoid confusion and stigmatization.
---
The Anti-Vax Conspiracy: Who are the people behind the international anti-Covid-vaccine movement and why are they doing it? This journey inside the astonishing world of the anti-vaxxers finds out.

---
---
FakeTV FTV-10 Burglar Deterrent Television Simulator: Simulates the light of a 27 inch LCD HDTV…
---
The greatest achievements in Dumb Internet Video
---
La Unión Europa obligará a las grandes corporaciones a publicar los beneficios que obtienen y los impuestos que pagan país por país. Un lustro después de que la Comisión Europea lanzara la propuesta, el Parlamento Europeo y el Consejo (la institución que representa a los Veintisiete) han alcanzado un acuerdo para exigir una mayor transparencia a las grandes multinacionales, según fuentes parlamentarias. Bruselas ve esta directiva, que obligará a las empresas a dar cuentas de su actividad en los paraísos fiscales, como un gran salto para rastrear posibles fugas de impuestos. El pacto, además, llega a las puertas de que los países del G-7 se dispongan a dar luz verde a un impuesto mínimo de Sociedades.
Los negociadores de la Eurocámara, sin embargo, eran conscientes de que este expediente debía cerrarse bajo la presidencia de Portugal. El siguiente país en liderar el Consejo, Eslovenia, había votado en contra en la primera de las votaciones.
---
Como antecipar vencedores na Eurovisão?
---
800 degrees Celsius: that's the temperature of a typical forest fire. At that point, aluminium has turned into liquid and the air temperature has been significantly cranked up. But the heat emitted from wildfires is not the biggest danger to humans. As trees burn they release soot particles and toxic gases like carbon monoxide and nitrogen oxides. Wind transports these gases over kilometers. The destruction of protective forests can cause erosion and mudslides.
---
---
ORBIS The Stanford Geospatial Network Model of the Roman World
---
Retailtainment: a deep dive into the new shopping experiences
---
Climate change is to blame for an average 37 per cent of heat-related deaths globally in the past three decades, according to researchers who say their finding is a reminder global warming is already having severe impacts.
Every continent saw an increase in deaths from heat linked to climate change over the period, but the percentage of heat deaths linked to climate change varied widely across the world. The proportion was much higher in Central and South American countries including Guatemala and Colombia, and more than 50 per cent in Kuwait and Iran in the Middle East, and the Philippines in South-East Asia. The percentages were much lower in the US and Canada, and much of Europe. (btw, What is permafrost and why might it be the climate change time bomb?)
---


---
Researchers claim they have sequenced the entirety of the human genome — including the missing parts: The work was detailed May 27 in a pre-print, meaning it has not yet been peer-reviewed.
---
Iron Dome Shows AI's Risks and Rewards: Iron Dome, like any artificial intelligence (AI) system, acts within a set of pre-programmed parameters to achieve the interception of missiles, rockets, or mortars that are en route to high-value targets. These parameters are the foundational rules that the system uses to differentiate between a rocket and other objects, and to establish whether a high-value target is threatened, the correct interception trajectory, and so on. As new data accumulates during an engagement, the system matches this to its training to draw conclusions. But Iron Dome can be pushed from highly effective to much less effective when overwhelmed by too many rockets within these parameters, or by rockets being fired outside the parameters (e.g. rockets with such short flight times they cannot be intercepted). Iron Dome can also be pushed beyond its parameters by increasing the accuracy of rockets, or increasing the volume needing to be intercepted. Tactics employed by militants, including the firing of the largest single barrage of rockets, use of loitering munitions, and short flight times, show that they can identify and exploit these limitations.
---
---
The public domain belongs to all and is often defended by no-one: The case against Musée Rodin
In 2018, artist and open access activist Cosmo Wenman filed a freedom of information request with the Musée Rodin in Paris to access the 3D scans of Auguste Rodin's sculptures (all of which are in the public domain). When the museum refused to comply, Mr. Wenman appealed to the French Commission on Access to Administrative Documents (CADA).
In response the CADA confirmed that these 3D scans in question are administrative documents and are subject to public disclosure, under freedom of information laws, and therefore the Musée Rodin is required to give public access to them.
Despite this opinion, Musée Rodin did not provide Ms. Wenman with access to the materials and, in reaction to that inaction, Mr. Wenman has filed a suit against the museum in the Administrative Tribunal of Paris (you can read more about the process, including the court files, here), which we have now joined as a third party together with our friends from Wikimedia France and La Quadrature du Net.
---
Visualizing the Snowball of Government Debt
---
More than 300,000 angry Facebook users positioned themselves behind the collective action suit, which promised to award them individual monetary damages if the company was found guilty of wrongdoing. On Friday, those lawsuits quietly morphed into a brand new partnership with Facebook.
Euroconsumers, the umbrella organization behind the Spanish, Italian, Belgian and Portuguese lawsuits, announced they were entering a partnership with the company focused on the "safety and privacy" of Facebook users. (…)
Asked whether Facebook had paid money to Euroconsumers in the settlement, the group declined to comment. POLITICO reached out to Facebook, but the company didn't give an immediate response apart from the press release.
---
Etiquette: Proper manners and consideration towards others are highly valued in Japan, and misbehaving tourists are increasingly causing frictions. In order not to annoy or offend the locals, foreign visitors should be familiar with at least the basic rules
---
America's Forgotten Filling Stations: For the first half of the 20th century, hungry travelers couldn't do better than a roadside tea room
---
Lukashenko's Revenge? The incident is totally NOT unprecedented.
In 1954 Israel forced a Syrian passenger plane to land to gain hostages which it hoped to exchange for captured Israeli soldiers.
In 1957 French authorities diverted a Morocco-Spain Air Maroc flight to Algiers. Algerian independence leader Ahmed Ben Bella (based in MA) was on board. Air Maroc was mostly French-owned. ABB was jailed in Algiers but became the first President of Algeria 5 years later.
In 2010 the U.S. wanted to arrest a man who was on a flight from France to Mexico. On U.S. instigation the plane was diverted to Canada where the man was arrested and later transferred to the U.S.
In 2012 Turkey forced down a Syrian passenger plane flying from Moscow to Damascus to search it for weapons. None were found.
In 2013 U.S. allies shut down their airspace for a flight carrying the Bolivian President Evo Morales from Moscow. The plane had to divert to Austria where the authorities insisted on searching the plane for the "fugitive" Edward Snowden before letting it fly again. Snowden was not on board.
In 2016 the Ukraine sent military jets to force a plane flying from Kiev to Minsk to return to Kiev. The authorities were looking for a certain passenger on board who was later found to have be the wrong man.
As Petri Krohn notes above the Ukraine in 2020 had planned to abduct Russian mercenaries on a flight from Minsk to Turkey by forcing the plane to land in Kiev. The plot failed.
(btw, Women journalists in Belarus at risk on the frontline of protests and prisons: Belarus has always been a challenging country when it comes to press freedom as the massive crackdown against critical voices became more intense after last year's election. The challenges have multiplied for women journalists especially as the environment is becoming more repressive with every single day. More than five hundred journalists are said to have faced detention since last year. According to data documented by The Coalition For Women In Journalism, 77 women journalists faced different sorts of harassment, detention, and imprisonments in the year 2020. This year, in 2021 (between Jan and May alone) we added 15 more cases of violations and it is increasing every day.)
---
The Brazilian philosopher Paulo Arantes advanced the [The Brazilianization of the World] thesis in a remarkable 2004 essay, "The Brazilian Fracture of the World." Arantes began by surveying various thinkers in the Global North who had registered disquiet about the course of devel­opment of global capitalism. As early as 1995, the conservative strategist Edward Luttwak wrote about the "Third-Worldization of America." In the same year, Michael Lind referred directly to Brazil in his prognosis of an American society divided through a rigid, though informal, caste system. White elites governed a racially mixed society but the masses, internally divided, would allow for the strengthening of oligarchy.
A year later, Christopher Lasch would attest to the ruling class's self-enclosure and separation from the rest of society in The Revolt of the Elites. Meanwhile, the former Thatcherite John Gray would write of an emerging "Latin American–style rentier regime" in which elites made a killing in the new globalized world, while the middle class lost its status and workers were proletarianized anew, putting an end to the great expectations provoked by postwar growth.
Catalan sociologist Manuel Castells saw that many would be excluded entirely even from this divided society. A new reality was emerging in which only the bourgeoisie would remain as a social class, albeit a transnational, cosmopolitan one.
---
Computer Science Is Not About Computers, Any More Than Astronomy Is About Telescopes: Astronomy is not called "telescope science", and biology is not called "microscope science".
---
How I Shot This Lunar Eclipse Sequence In Camera, On Film
---
Danish secret service helped US spy on Germany's Angela Merkel: How was the Danish government involved? The Danish government knew of the involvement of their country's secret service in the NSA scandal by 2015 at the latest. They began to collect information on the FE's cooperation with the NSA between 2012 and 2014 in the secret Dunhammer report following the disclosures by the former NSA employee and whistleblower Edward Snowden, NDR reported. The information they gathered made it clear that the FE had helped the NSA to spy on leading politicians in Sweden, Norway, the Netherlands and France, as well as Germany.
Depois da Crypto AG, os cinco do Maximator: Nos anos 70, cinco países europeus criaram uma aliança secreta para cooperarem na partilha de dados de espionagem entre eles. Em "Maximator: European signals intelligence cooperation, from a Dutch perspective", publicado no Intelligence and National Security Journal, o investigador Bart Jacobs descreve pela primeira vez a aliança entre os cinco países (Alemanha, Dinamarca, França, Holanda e Suécia) que se iniciou no final da década de 70.
---
Is Gerrymandering About to Become More Difficult? A new approach in the way the Census aggregates its data could make it more difficult to do extreme gerrymandering: I think "gerrymandering" is exploiting your control of the lines to get advantage for one interest over another. That pretty much sums it up: Partisan gerrymandering, for instance, is exploiting your control of the lines to get more seats for one party than would happen in the absence of that intent. A term that comes up over and over is "vote dilution," or "packing and cracking" voters—in other words, arranging to waste the votes of the other side so that some votes have more weight, power and value than others. It is, in many ways, a question of intent. (btw, Mapmaker: The Gerrymandering game that puts the fun in undermining democracy)
---
http://edition.cnn.com/cnntext/
---
---
Antes de começarem com coisas, o artigo da Forbes é de Julho de 2011…
---
Fox Building Theme Park in Dubai With 'Titanic,' 'Aliens' Attractions: Full-size Titanic replica being built for Chinese theme park, and Other Bad Theme Park Ideas – However, the Titanic replica has not been welcomed by everyone & upsets families
---
Calinferno, USA