The annual lists of "The 100 Most Overpaid CEOs" highlight many repeat offenders, and their companies have performed significantly worse than S&P 500 companies that have not been on our any of our lists.
The Evolution of Developer Salaries: Looking Back 20 Years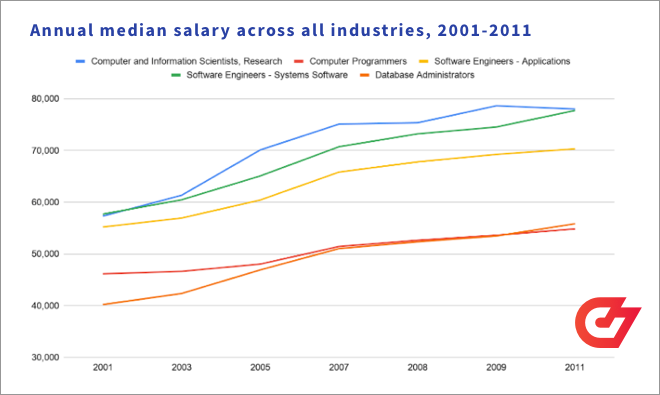 The Decline of Computers as a General Purpose Technology
How vulnerable is the world? Sooner or later a technology capable of wiping out human civilisation might be invented. How far would we go to stop it?
Politicians are using yesterday's tools for today's tech challenges: innovation, while a force for good, is also reshaping our lives. Businesses, communications, cities, even political systems are being altered and destabilised in ways beyond the control of nations. Two recent events illustrate the point. In Australia, Facebook purged all news content from its site rather than comply with legislation requiring it to pay news providers. Facebook ultimately compromised but its hubris shocked legislators, raising questions about control of systemically important services. In Britain, Uber lost a court case over the employment status of its drivers. But the defeat masked the broader issue of platforms creating a sharp rise in gig employment, an issue that goes to workers rights, economic security and a new revenue challenge for governments. In both cases the state prevailed but they show that the fight is ferocious and on all fronts of society. Complicating matters is that these services are wildly popular.
A proposta de lei que opôs o governo australiano ao Facebook: Treasury Laws Amendment (News Media and Digital Platforms Mandatory Bargaining Code) Bill 2021
UK Supreme Court ruled that a small group of drivers using the Uber app in 2016 should be classified as workers. … The verdict does not focus on the other drivers on the app, nor does it relate to couriers who earn on Uber Eats.
Is Wi-Fi sickness a disability? The California Court of Appeal just said it is in Brown v. Los Angeles Unified School District … In a case that tests the limits of California's liberal pleading standard, the appellate court green-lighted a claim of a woman who asserted a disability of "electromagnetic hypersensitivity," or, as the concurring justice put it, "Wi-Fi sickness."
Dmitry Shishkin: "Los usuarios de noticias quieren mucho más que información"
📣 Actualización (Update me)
🌟 Tendencia (Keep me on trend)
🔦 Perspectiva (Give me perspective)
💡 Educación (Educate me)
😄 Diversión (Divert me)
💗 Inspiración (Inspire me)
Are your home and your belongings internet-connected?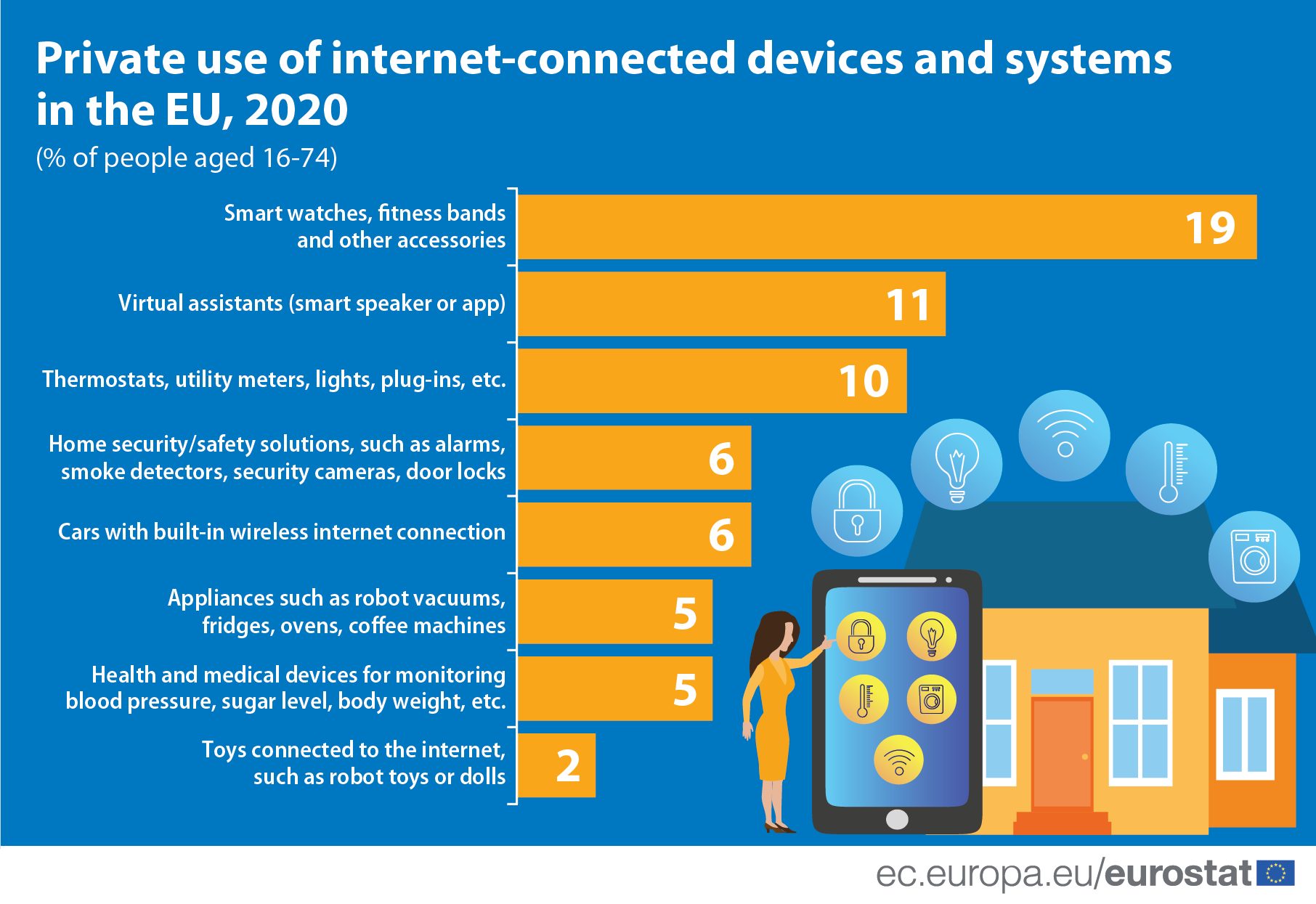 Stanford researchers identify four causes for 'Zoom fatigue' and their simple fixes: It's not just Zoom. Popular video chat platforms have design flaws that exhaust the human mind and body. But there are easy ways to mitigate their effects.
Reports on January actions – Fighting COVID-19 Disinformation Monitoring Programme – confirm the commitment of the signatories of the Code of Practice on Disinformation to take action against COVID-19 vaccines disinformation, and to enhance the transparency regarding the measures taken to fight COVID-19 related disinformation.
Portugal: Controversy over German medics in private clinic: Portugal's government is having to pay to allow the German medics to help out in the hospital's intensive-care unit. Luz Saude refused to be interviewed by DW but did provide a written statement in which it assured that the company "does not want to benefit financially from the critical phase that Portugal is experiencing." … The investigative journalist Rui Barros reported that during the first seven months of the pandemic, Luz Saude had received government contracts worth €40 million to fight COVID-19 . "It is very interesting that the three companies that received most money in this context all have close ties with China," he said.
Can Auditing Eliminate Bias from Algorithms? For more than a decade, journalists and researchers have been writing about the dangers of relying on algorithms to make weighty decisions: who gets locked up, who gets a job, who gets a loan—even who has priority for COVID-19 vaccines. Rather than remove bias, one algorithm after another has codified and perpetuated it, as companies have simultaneously continued to more or less shield their algorithms from public scrutiny. The big question ever since: How do we solve this problem?
Internet companies should provide real-time data on disinformation, Lords told: Fact-checking experts tell House of Lords inquiry that upcoming Online Safety Bill should force internet companies to provide real-time information on suspected disinformation, and warn against over-reliance on AI-powered algorithms to moderate content
Kenny Schachter Gets Sucked Into the Surreal NFT Vortex… and Makes a Fortune Overnight in the New Virtual Art Market
O que pode dizer um páraquedas?
Quer desenhar icebergues?