Why bringing the digitally excluded online should be a global priority
| Política
China warned of Tiananmen-like backlash over coronavirus: internal Chinese report warns that Beijing faces a rising wave of hostility in the wake of the coronavirus outbreak that could tip relations with the United States into a confrontation
Why a credible investigation is needed to determine the origin of the coronavirus pandemic
The future of electoral democracy in the United States is, without exaggeration, at risk.
Chinese internet users who uploaded coronavirus memories to GitHub have been arrested
| Economia
El futuro tras el coronavirus: 75 expertos y pensadores ofrecen su visión de las claves de la nueva era
Those who can telecommute tend to be higher-paid professionals. Just under half of working Americans in the top 25% of the earnings distribution did any paid work from home in 2017 and 2018, compared to 4% in the bottom quartile, up from 0.7% in 1980.
Weird quarantine cravings have a root in science and stress
Confinamentos…
Man Arrested Trying to Quarantine on Private Disney Island
À Paris, le quotidien d'un régisseur confiné dans le Théâtre Antoine
Rottnest Island quarantine period comes to an end for Vasco da Gama passengers
À Belfast, le confinement n'empêche pas la Guinness de couler à flots! Deux hommes passent le confinement des coronavirus dans un pub de Londres avec de la «bière fraîche au robinet»
Trois astronautes en route vers la Station spatiale internationale
Neil Ferguson, U.K. Professor Who Spearheaded National Lockdown, Quits After Seeing Lover Antonia Staats
Un juez absuelve a un acusado de saltarse el confinamiento para ir a rezar y a un súper lejos de su casa
40 Funny Quarantine Signs By People Who Haven't Lost Their Spirits Yet
| Ciência
Profile of a killer: the complex biology powering the coronavirus pandemic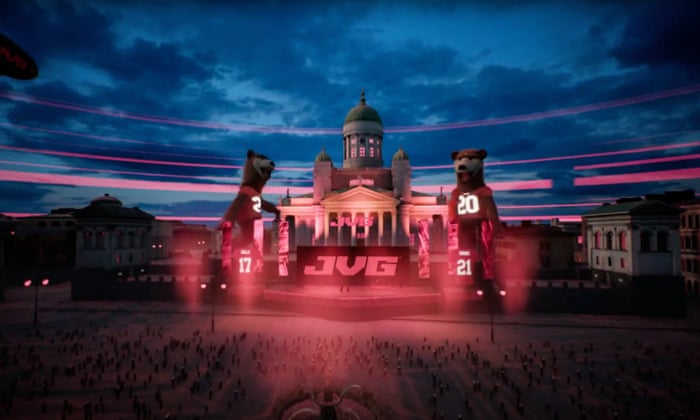 Coronavirus Lockdown Is Taking A Toll On Mental Health, Especially Among Women. Parents stress…
| Tecnologia
Helsinki's huge VR gig hints at the potential of virtual tourism: has even more ambitious plans to become the virtual capital of the world
Paranoia about cheating is making online education terrible for everyone
3D printing finally found its market, and all it took was a pandemic: Will it stick around once the dust has settled?
| Privacidade
"There's an app for that, honey. By which we mean: there's underpaid labor, and a massive tech conglomerate ready to profit off that, honey!" Cameras to monitor masks and social distancing, UK finds itself almost alone with centralized virus contact-tracing app that probably won't work well, asks for your location, may be illegal
| (Des)Informação
Coronavirus-related disinformation and misinformation, from the spread of dangerous hoaxes and misleading healthcare information, to consumer fraud is detrimental to public health and consumers alike: Commission identifies over 2,700 articles containing Coronavirus-related potential disinformation on a daily basis
Pesquisa da FIJ revela crise na cobertura da pandemia: três em cada quatro jornalistas sofreram restrições, obstruções ou intimidação ao reportar sobre a pandemia
Western governments pressured to save local news from coronavirus strain – and some have already begun implementing small aid programs. The Pangolin is a sort of a pop-up online magazine for the Unprecedented Time. It's only going to run for a week or two, and it's not pushing an agenda or anything like that.
Resources for European journalists during the COVID-19 crisis
| Sugestões
4.280 quilómetros em três minutos
Live Online Classes for Ages 3-18 [and Puzzles for kids] in quarantine
"In C" with the help of five automated bot performers.
Interesting Things Found on Google Earth