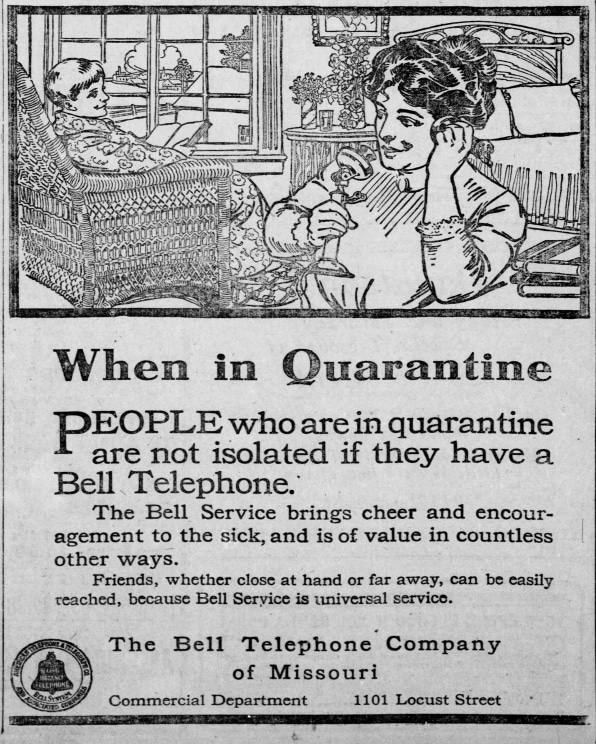 Can a smartphone app help us turn the coronavirus corner and go outside again? How the telephone failed its big test during 1918's Spanish flu pandemic: Sadly, the telephone system of 1918 itself fell victim to the flu catastrophe rather than transcending it.
Apesar das máscaras com falhas e da devolução de equipamento defeituoso, prossegue a propaganda da China: "China has shared its experience, but many Western countries are just not willing to follow. When the pandemic is over, these countries will find that it was not China that had led to the severe conditions in the US and Europe, but their own wrong judgments and choices," the Global Times wrote.
COVID de primeira…: The UK plans to issue coronavirus 'immunity passports' so people can leave the lockdown early
We should have seen the coronavirus coming? our response to public health disasters cycles between "crisis and complacency"
2014: [R]eduction in hospital facilities and other resources, although "efficient" in normal times, may prove disastrous if there is an epidemic. For example, one national preparedness plan for pandemic flu estimated that, in a worst-case scenario, the United States would be short over 600,000 ventilators. "To some experts, the ventilator shortage is the most glaring example of the country's lack of readiness for a pandemic," one journalist noted. The lack of "surge capacity" throughout the health care industry is a major infrastructural shortcoming, likely to cause tremendous, avoidable suffering if a pandemic emerges.
Pentagon Knew Of Possible Coronavirus Threat For Years: Forty years with [The Superorganism That Created the Pandemic]
Why It's So Freaking Hard To Make A Good COVID-19 Model? Three interactive and open-source simulations to forecast days until peak COVID-19 infections in each U.S. state.
How are people adapting their behavior in light of the outbreak? That Discomfort You're Feeling Is Grief: Acceptance, as you might imagine, is where the power lies. We find control in acceptance. I can wash my hands. I can keep a safe distance. I can learn how to work virtually. [Secondary Traumatic Stress: Coping with the effects of others' trauma can be draining and can have lasting negative effects.] Let's Talk About Our Health Anxiety Over COVID-19…
Science 4 COVID19: compilação de ideias, ações em curso, identificação de capacidade instalada disponível e grupos de trabalho, meios de trabalho colaborativo online. The Rising Heroes of the Coronavirus Era? Nations' Top Scientists
Press freedom must not be undermined by measures to counter disinformation about COVID-19
Drone deliveries in the US and Europe: FAA under pressure to expand drone deliveries to combat spread of coronavirus to help limit person-to-person contact and slow the spread of the virus in the United States.
[Some African governments are enforcing lockdowns brutally]: reliance on the informal sector threatens effective coronavirus lockdowns: Africa's economies are dominated by their informal sectors which account for between 30% to 90% of all non-agricultural job and more than 40% of many African countries' gross domestic product. The IMF estimates the informal sector's share of the global economy has been falling on average over the last decade, but it remains at a weighted average of 34% in Sub Saharan Africa, compared with 9% in North America and 15% in the OECD countries.
The Shockingly Recent History of People Actually Washing Their Hands: Cadavers, childbirth, and the rise of the Soap Industrial Complex all played a part in getting handwashing to catch
'Smart guy' Trump has deep feelings about a miracle cure for COVID-19… even if Dr. Fauci disagrees: Obviously, testing [for the new coronavirus] is one clear issue that needs to be relooked at. Why were we not able to mobilize on a broader scale? But I don't think we can do that right now. I think it's premature. We really need to look forward.
The coronavirus outbreak has changed how people date. It's brought long-distance couples together and let singles date a million people they'll never meet.
This is what social distancing looks like around the world [& During the Black Death]
It's not just people that are social distancing. Brands are doing it too.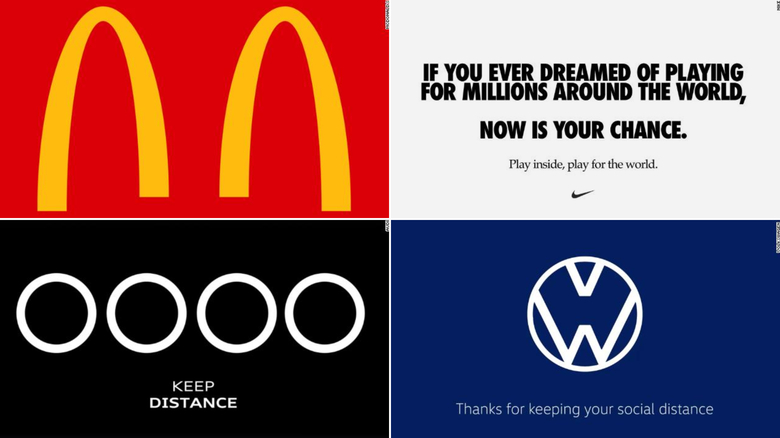 The World's Most Dangerous Coronavirus Lockdowns: Prisoners have no choice but to rely on their confiners' mercy. In some places, that mercy has been forthcoming—in others, not.
Pandemia nas Filipinas: "Stay Home or Stay Inside this Coffin"
Carbon dioxide emissions could fall by the largest amount since World War II this year [Renewable Hydrogen Sneak Attack?]
Even nudists must wear face masks, Czech Police remind naked sunbathers
RT…: Kazakh bodybuilder's 'marriage' to sex doll girlfriend on hold because of coronavirus
"Not sure I want to be reminded of COVID-19 on the cover of a fashion magazine. It's not like Vogue Portugal is even paying respect to those who it has taken or the medics who are fighting against it (a la ELLE France). Very…questionable". A sério?